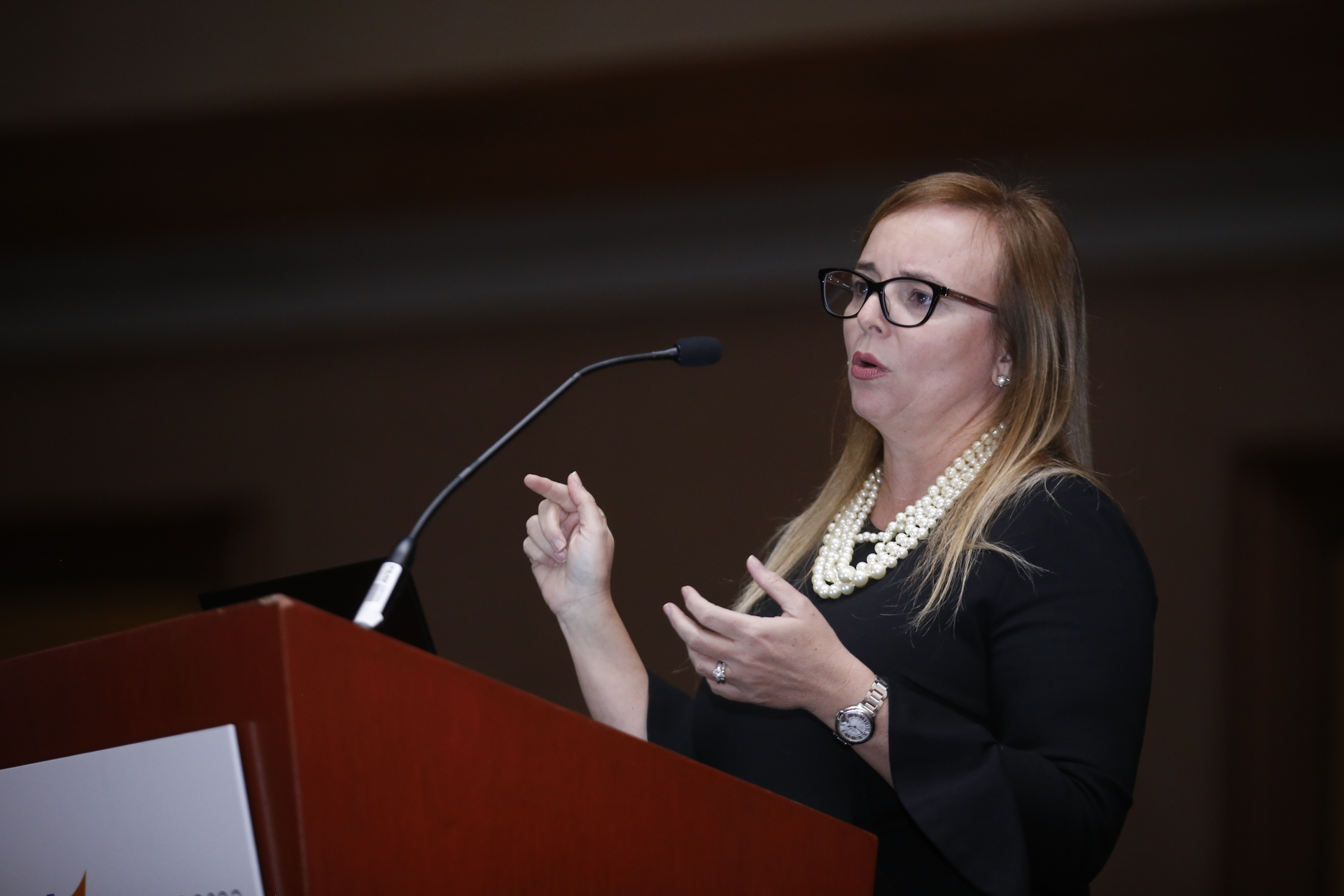 Pharmacists are critical to a comprehensive prevention strategy.
Cases of monkeypox (now termed mpox) may have waned, but healthcare systems must not become complacent — rather, "now is the time to redouble prevention efforts to continue that decline," said Arjun Srinivasan, associate director for healthcare associated infection prevention programs with the Centers for Disease Control and Prevention (CDC) Division of Healthcare Quality Promotion.
That was the key takeaway from Monkeypox (MPX) Management: Best Practices in an Evolving Scenario, which took place Dec. 6 at the Midyear Clinical Meeting & Exhibition. In the session, presenters shared the current status of the U.S. mpox outbreak and offered guidance for practitioners involved with diagnosis, treatment, and vaccination.
According to CDC, a comprehensive prevention strategy involves vaccine postexposure prophylaxis (PEP) for people with known or presumed exposure to mpox. Patients with risk factors that increase the odds of recent exposure to the virus may also be considered for vaccination, an approach known as expanded postexposure prophylaxis (PEP++). Mpox is most often spread through direct contact, including but not limited to sexual activity. The vast majority of the 29,630 confirmed U.S. cases (as of Dec. 2) have been among cisgender men who report recent male-to-male sexual contact, although that is not the only risk factor.
"It's important for people to know that if they have been exposed [to mpox], there is an option for you," Srinivasan shared.
Another key point was the overlap between patients diagnosed with mpox and patients who have HIV or a recent history of sexually transmitted infection (STI). "That is incredibly important and actionable information for all clinicians. It means we need to both prioritize patients with HIV and STIs for mpox vaccination because they are high risk … and that any time we're testing someone for mpox, we need to concurrently test for STIs, including HIV," Srinivasan said.
Vaccine pre-exposure prophylaxis (PrEP) remains the best defense against mpox. Of the two available vaccines, Jynneos is the most widely used in the United States. At the time Srinivasan spoke, more than 1 million doses had been administered.
Most importantly, "the vaccine has definitely been effective at preventing illness," he said. "Among people who have gotten vaccinated, case rates are 14-fold lower than people who didn't get vaccinated — and that includes people who just got one dose [of the recommended two doses]."
When it comes to diagnosis, Srinivasan urged practitioners to "think mpox" for any potentially high-risk patient who presents with prodromal symptoms and to diagnose and begin treatment before the rash develops. Tecovirimat has been approved by the Food and Drug Administration for smallpox and is available for use with mpox through an investigational new drug (IND) protocol. Other medications — vaccinia immune globulin intravenous and the antiviral drugs cidofovir and brincidofovir — may be useful, but no human data are available about their effectiveness against mpox, he noted.
The COVID-19 pandemic offers a useful framework for how to best handle mpox moving forward, said co-presenter Venessa Goodnow, assistant vice president and chief pharmacy officer with the Jackson Health System in Florida. "With COVID, pharmacy, health systems, all of our disciplines really came together very quickly and found efficient ways to care for our patients and protect our employees at the same time," she said.
Channeling her experience on the front lines of the mpox outbreak, Goodnow suggested numerous strategies for community management, including ensuring that vaccination appointments are timed with existing medical visits whenever possible. She recommended allowing patients to schedule appointments by telephone and dispensing vaccines on evenings and weekends to expand access to patients challenged by social determinants of health. Also, second doses should be booked at the time of a first dose to ensure complete vaccination.
Because of the stigma surrounding mpox, healthcare providers should take extra care to preserve privacy. "When it came to mpox vaccination, we added a layer of confidentiality for our patients and our employees to make sure they were not concerned about … if they would be asked about why they were in a high-risk category." Goodnow explained.
As with any large-scale healthcare effort, defeating mpox will involve coordination among many teams in the hospital and health-system settings. Pharmacists can contribute to the success of mpox efforts, Goodnow said, by making sure medical colleagues are familiar with the growing list of mpox treatment options and comfortable with emergency use authorization and IND requirements previously unfamiliar to many in the healthcare field. "That partnership between providers and pharmacy is critical," she noted.
With the mpox outbreak still evolving, providers may encounter situations for which formal guidance does not yet exist. In such cases, the presenters directed healthcare providers to contact the CDC Monkeypox Response Clinical Escalations Team at [email protected] or (770) 488-7100.
Visit ASHP's website for more guidance on the 2022 mpox outbreak. 
Posted December 6, 2022