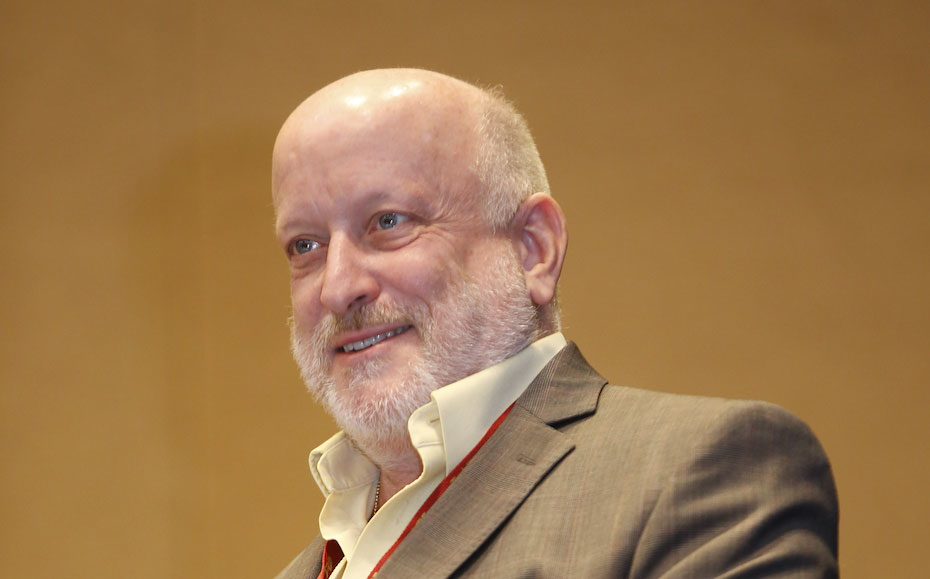 Lessons learned from COVID-19 have shown that for some people, science is not enough.
The COVID-19 pandemic has brought vaccines — and the pharmacists who distribute them — into the public consciousness in a major way. The upside to that is more people are getting vaccinated. The downside is, in spite of all the science, there are still some people you just can't reach.
At Thursday's session Vaccinology: New Diseases, Refined Technologies, More Anthropology, John Grabenstein, editor of Immunize.org, said that communication gap will be one of the biggest hurdles for new vaccines going forward.
"There is something that trumps every bit of science we all know and that's human nature," he said.
But before he got into that, Grabenstein took a moment to celebrate the fact that pharmacists have helped administer more than 292 million COVID vaccines, with that number likely to top 300 million by the end of this year.
What the future of vaccines holds, Grabenstein said, depends on your point of view. The World Health Organization, for example, has a blueprint focusing on developing vaccines for diseases with the greatest global public health risk, including Ebola, Crimean-Congo hemorrhagic fever, and Zika.
"These are diseases that can cause panic and topple governments — mass casualty-type events," Grabenstein said. "That's how WHO plans it's agenda."
In the United States, however, the priorities are a little different. The Biomedical Advanced Research and Development Authority was formed after 9/11 to assess bioterrorism threats. Its focus later expanded with the 2009 influenza outbreak. They later added Ebola and Zika to the list.
"It's an agenda built around malicious attacks," Grabenstein said. "But also around Mother Nature as a terrorist."
There is also a strong global focus on malaria, HIV/AIDs, and tuberculosis, which Grabenstein said are "global killers on a global scale."
But vaccines for many of those diseases are still years away. Grabenstein said over the next five years we will see vaccines begin to emerge that are currently in Phase 3 trials. Some of those could happen within the next year or two.
"You will frequently see in your own newspaper that such and such vaccine shows promise in mice," he said. "And what do I do when I see those articles? I yawn. Because it is going to be a long time from the animal models to actual product being available."
Some of the viable vaccines currently in phase 3 trials include Chikungunya, Dengue and respiratory syncytial virus (RSV). In fact, Grabenstein said we could see an RSV vaccine sooner than you might think.
"By this time next year I expect we're going to have several RSV vaccines available for adults," he said.
Seniors will be the first targeted group, followed by pregnant women and then infants.
Grabenstein said to also be on the lookout for future vaccines further down the road including pneumococcal conjugates and meningococcal conjugates along with a typhoid conjugate vaccine. He added that any talk of a universal influenza vaccine is unrealistic at this point because the virus keeps changing and trials would take five to seven years.
But even once vaccines are fully developed, they still face the hurdle of convincing the public that they are effective, not dangerous, and essential for their own health. And that, Grabenstein said, is no small task.
"Data doesn't matter to a lot of people," he said. "You can keep explaining the numbers but that's not going to do it for a lot of people. You need to gain their confidence."
He did offer up a few tips on how to do just that.
"You want to show empathy, you want to build trust, you want to ask open-ended questions," he said. "You want to acknowledge fears and ask permission to share facts. I've found that statement to be very profound. You want to lower their defenses. You can chatter away all you want, but if they're not receiving, it's wasted effort on your part."
Posted December 7, 2022