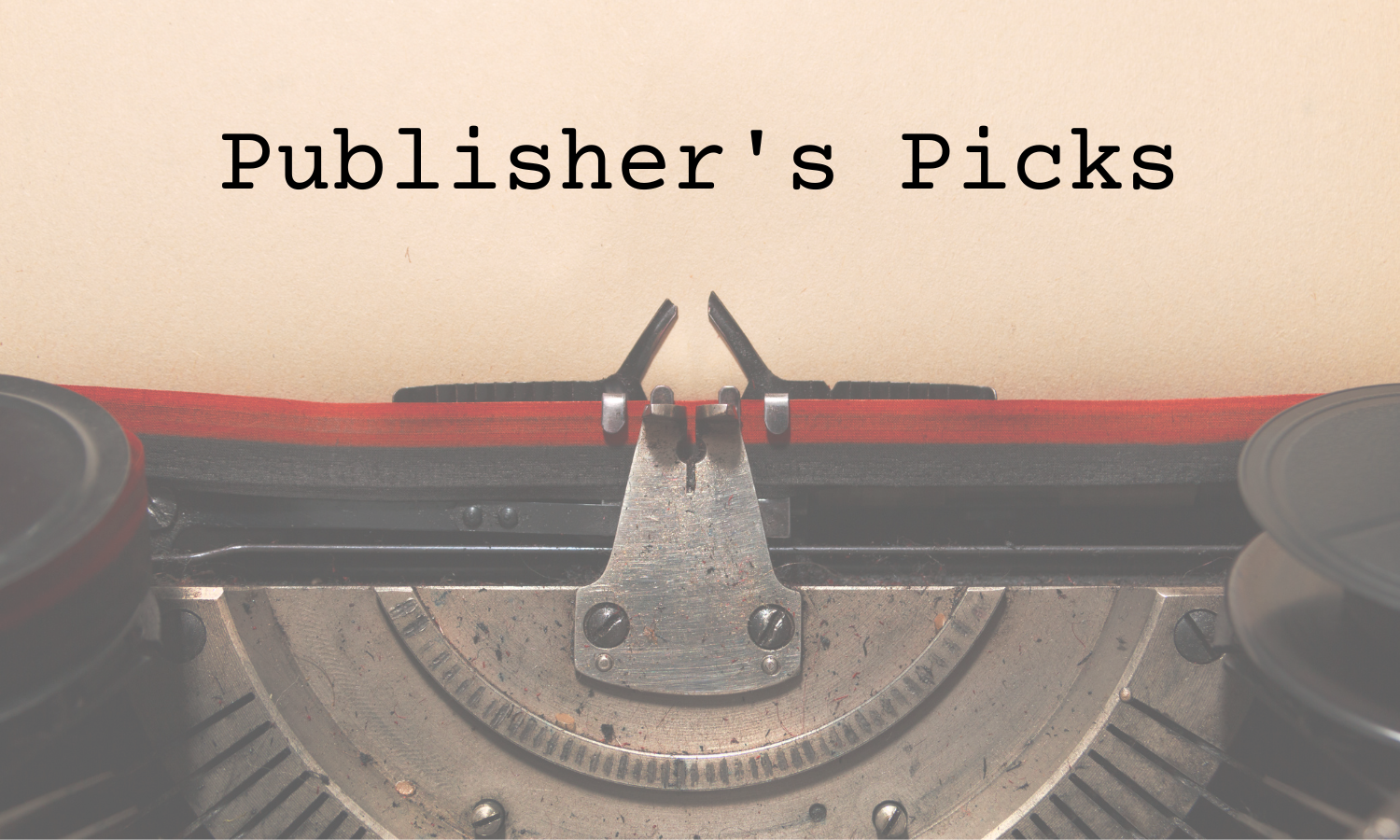 You won't want to miss out on these top titles at the ASHP Product Showcase and Store.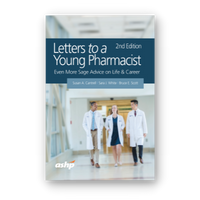 Letters to a Young Pharmacist, 2nd Edition
More than a book, Letters to a Young Pharmacist is a companion guide for your life's work - and a must-have for every new pharmacist.
The second edition delivers even more advice and insight for new pharmacists through 35 personal letters providing practical guidance, ideas and inspiration – all drawn from the writers' experiences.
---
Extended Stability for Parenteral Drugs, 7th Edition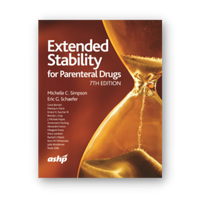 This title is a must have for any organization that is handling parenteral drugs.
We are starting to see, as a result of the pandemic, some transition to hospital at home. Extended Stability for Parenteral Drugs actually plays an important role there, because it helps make sure that we are using the best data to make determinations about the beyond use dates of these medications that may be used in a multitude of clinical settings.
---
Basic Skills in Interpreting Laboratory Data, 7th Edition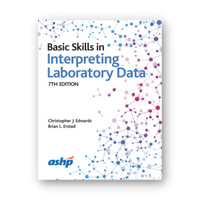 Complex but critical skills are required for clinical pharmacists to effectively use lab data in screening for or diagnosing diseases and in monitoring the safety and effectiveness of treatment. As the only book of its kind specifically written for pharmacists by pharmacists, Basic Skills makes it easier to make accurate and critical decisions based on laboratory data.
Written by 40 established clinicians and pharmacy faculty members and reviewed by additional experts, this title is designed to make all information clear and quickly accessible.
---
The Essential Guide to Pharmacy Residency Research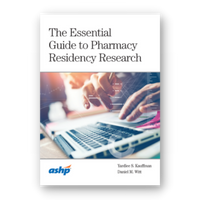 For the last 15 years at ASHP and the ASHP Foundation, I have focused on developing residents as researchers. I believe it is critical that pharmacy residents develop these skills, because we need pharmacists who are going to contribute to the evidence base.
This resource helps residents on the front end of their journey begin to take a very organized, systematic, and informed approach to developing and executing their study; it will help them develop skills that they'll grow and cultivate across their careers as they become practice-based researchers.
---
Extemporaneous Formulations, 4th Edition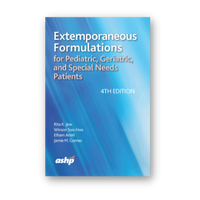 Since its first publication, Extemporaneous Formulations has been the go-to guide for treating patients who require medications that are not commercially available in appropriate forms or dosages for pediatric, geriatric, or special needs.
An invaluable resource for practitioners, this title also includes a list of standardized concentrations for compounded oral liquids from ASHP's Standardize 4 Safety initiative.
---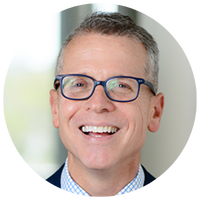 Daniel Cobaugh, Pharm.D., DABAT, FAACT is the vice president of publishing at ASHP and the editor-in-chief of AJHP. He completed an ASHP-accredited residency in hospital pharmacy at Mercy Hospital of Pittsburgh and a clinical toxicology fellowship at the Pittsburgh Poison Center/Children's Hospital of Pittsburgh. He practiced as pharmacist-clinical toxicologist and held faculty appointments at the University of Pittsburgh Medical Center and the University of Rochester Medical Center.
Posted November 14, 2022