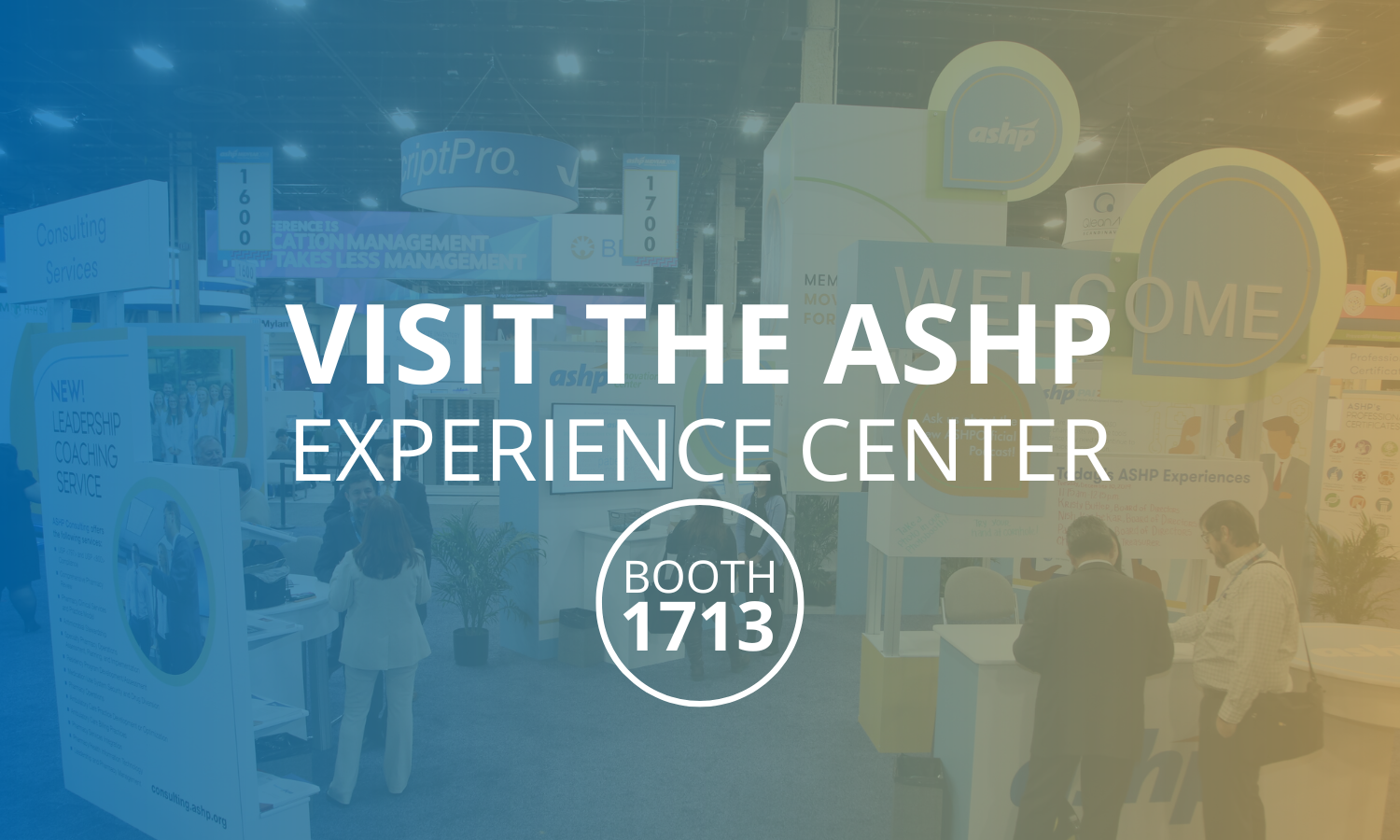 The ASHP Experience Center offers you a chance to meet the board of directors, learn about training programs, get the latest information on professional certificates and more.
Don't miss all the action at the ASHP Experience Center. Packed with information, experts, and activities, this is a can't miss stop on your tour around the Exhibit Hall.
Get the latest updates on ASHP's newest and most popular product offerings:
PharmTech ReadyTM – Technician Training Program
Professional Certificates – Check out the newest additions to this growing product line!
Certified Center of ExcellenceTM in Medication Use Safety & Pharmacy Practice
AJHP & ASHP Publications
Board Certification Resources
ASHP Consulting Services & ASHP Global
Learn about how you can get involved to help advance pharmacy policy and practice:
Well-Being Ambassador Program
ASHP Advocacy
PAI2030
Standardize 4 Safety
ASHP Foundation
Enjoy fun activities and a friendly sense of competition among your peers with ASHP Midyear Madness!
Put your basketball skills to the test and see if you can record the highest score of the day. Top performers will have an opportunity to return for our bracket-style, single-elimination tournament to crown the winner. Visit the booth for more details.
Meet the ASHP Board of Directors. Stop by the Experience Center each day to meet members of the ASHP Board of Directors. Learn more about their pharmacy journeys, career highlights, and what service on the ASHP Board is like. Check the app for times.
Celebrate ASHP's 80th Birthday. Check out our special 80th birthday installation. Take photos and share with friends on social media. Be sure to tag @ASHPOfficial and use #MCM22 on all your social media posts.
We can't wait to see you there!
Posted November 2, 2022