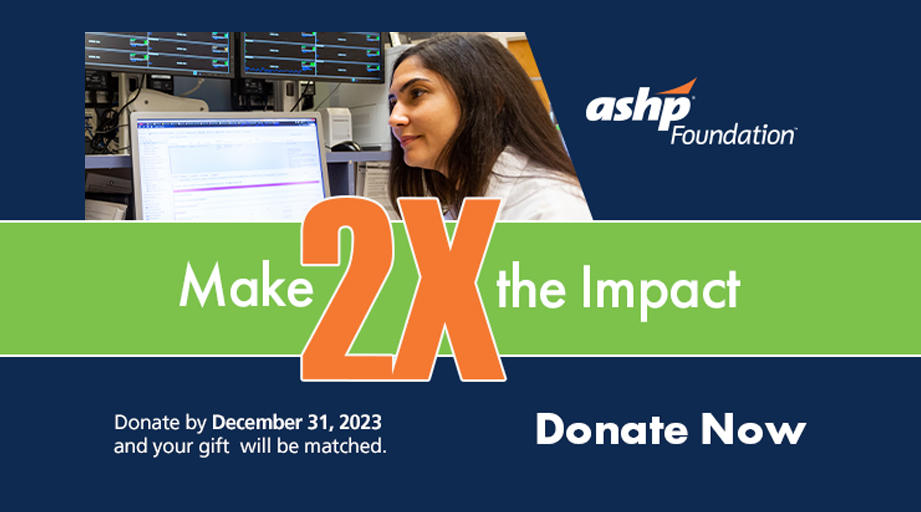 During our once-a-year Donor Match Campaign to Move Pharmacy Forward, every tax-deductible contribution you make before Dec. 31 will be matched, dollar for dollar, by our generous corporate supporters, Alexion, Boehringer Ingelheim, Fresenius Kabi, Omnicell, QuVa Pharma, and Samson Medical Technologies.
Donor contributions make it possible for the foundation to support critical ASHP priorities by funding research, leadership development, and educational initiatives that advance pharmacy practice and improve safety and health outcomes for patients.
Thanks to the support of generous donors, the ASHP Foundation continues to have a tremendous impact on pharmacy practice — and, ultimately, the patients that pharmacists serve. When you donate during the Donor Match Campaign, your donation goes twice as far! Every dollar you donate makes a difference.
Posted October 17, 2023