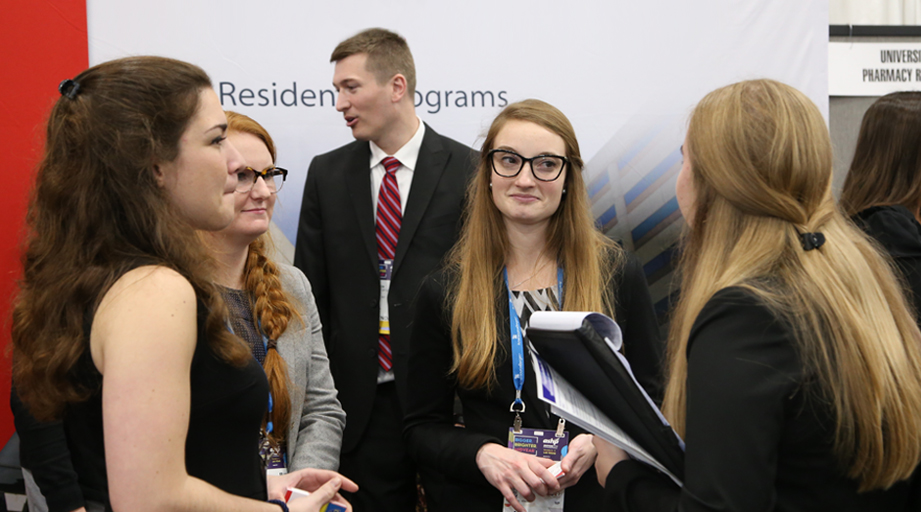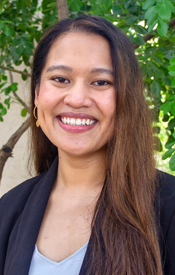 Pursuing a pharmacy residency was a top priority for Ma. Emmanuelle "Ella" Domingo, which is why she attended the ASHP Residency Showcase at the 2022 Midyear Clinical Meeting & Exhibition. Domingo prepared for the showcase with military-like precision and walked in with a structured plan to meet with representatives from residency programs that aligned with her career goals and professional interests. The result: She matched with her top choice program.
Keys to success
Domingo knew she wanted a residency program with strong acute care opportunities in internal medicine and cardiology; an affiliation with a college of pharmacy, since she is interested in academia; and a chance to practice at different sites.
She began preparing for the Residency Showcase several weeks before the event. She researched programs online and formed questions not addressed on the websites. Domingo reviewed the Midyear meeting calendar to see when programs were presenting, and she added that information to her meeting calendar, with a reminder on her phone.
"I looked at the floor plan. I had my spreadsheet of residency programs I was interested in. I had my CVs and set of questions to ask the residency program directors and residents at each program," explained Domingo, an ASHP member.
During the showcase, Domingo kept track of when she hit it off with program directors, noted how they addressed resident well-being, and looked for a good rapport between program directors and residents.
After meeting with the programs at the Residency Showcase, "I wrote down program directors' responses to my questions and how I felt interacting with them and the residents," she said.
Domingo used that information to update and customize information in her letters of intent before submitting her applications.
A perfect match
When Domingo found out in March that she matched with her first choice — Dell Seton Medical Center at the University of Texas at Austin — she made video calls to her family members and fiancé to tell them the good news. "I felt super happy that I ended up with my top program," she said. "I had a really good experience with the Residency Showcase."
The 2022 Midyear was particularly exciting for Domingo. Beyond the Residency Showcase, she presented a few research posters and participated in and won the National Clinical Skills Competition with her classmate.
In addition, she was exposed to great mentors during her summer internship at ASHP; she was president of the ASHP student society chapter at Purdue University, and she served as chair of the Pharmacy Student Forum Executive Committee.
Domingo offered the following tips to current students who are planning to attend the 2023 Residency Showcase:
Break preparation into bite-sized pieces. "Give yourself plenty of time. I prepared months in advance, but I would only do two action items every week. By the time I got to the showcase, I was excited to talk to the programs and I wasn't stressed out by the details," she said.
Think about how to consolidate the items you bring. You might have a poster tube plus a backpack or large purse. Make sure to have a free arm to take notes, plus easy access to your CVs and business cards "because there aren't too many places to set things down," Domingo advised.
Network. "It's so helpful to meet people with similar interests, potential mentors, and people that you can reach out to if you have an inquiry," and to catch up with connections from internships, she said. "By being in person, you put yourself in the presence of all of these opportunities," Domingo noted. "You can give someone your business card and connect at a later date. That's a lot harder to do virtually."
Posted October 17, 2023