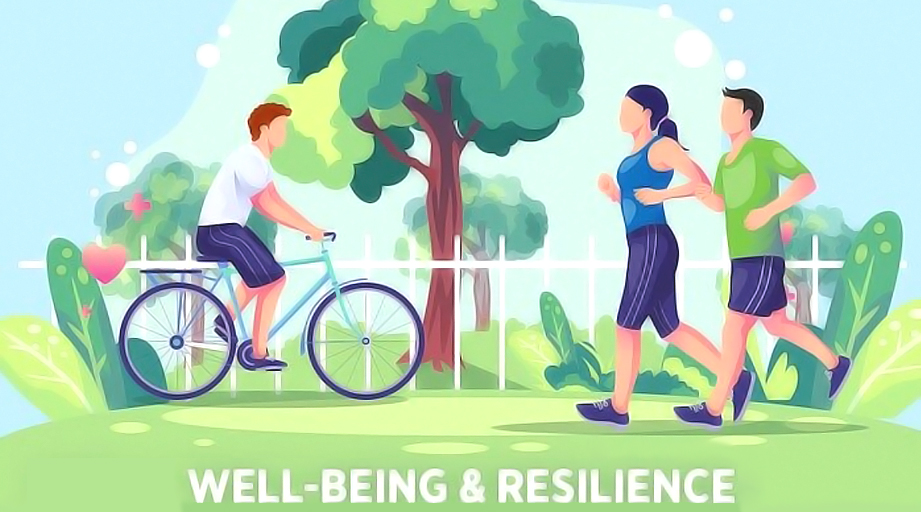 Several can't-miss sessions and events focus on avoiding burnout and promoting mental health
The pharmacy workforce has high rates of occupational burnout and stress brought on by staff shortages and increased demands as the profession takes on expanded patient care roles. Solutions require shared responsibility between healthcare team members and the organizations at which they work. ASHP is committed to fostering and sustaining the well-being, resilience, and professional engagement of the pharmacy workforce. We encourage preventive and treatment strategies at the individual, organizational, and system level.
Over the past year, ASHP has maintained our commitment to enhancing the well-being and resilience of pharmacists, student pharmacists, pharmacy residents, and pharmacy technicians. We continue to be the only sponsoring pharmacy organization of the National Academy of Medicine Action Collaborative on Clinician Well-Being and have been identified as a change maker accelerator in implementing recommendations from the NAM National Plan for Health Workforce Well-Being. We also joined All In: WellBeing First for Healthcare, a coalition of leading healthcare organizations committed to taking responsibility for workforce well-being, and have recruited over 4,000 ASHP Well-Being Ambassadors. In June, ASHP hosted the Implementing Solutions Summit: Building a Sustainable, Healthy, Pharmacy Workforce and Workplace aimed at identifying actions to address workplace conditions in collaboration with the American Pharmacists Association and National Association of Boards of Pharmacy. We also recently partnered with other pharmacy organizations to launch Pharmacy Workforce Suicide Awareness Day, which will be recognized annually on September 20 as part of Suicide Awareness Month.
The diversity of programming at the 2023 Midyear Clinical Meeting also reflects the complexity of and ASHP's ongoing commitment to this problem. Join sessions and events aimed at all levels that can help support and bolster your personal resilience while also inspiring system-based approaches to address occupational burnout and moral injury within your organization. Preview the impressive and comprehensive suite of well-being and resilience programming to start customizing your Midyear experience and ensure you make the most of your time in Anaheim this December:
A Different Kind of Toxicology: Addressing Toxic Positivity
What Got You Here, Won't Get You There! Managing Yourself and Your Career as a New Practitioner
The Upside of Stress: How to Make the Most of a Stressful Situation
Roundtable: Pharmacist Workforce Recruitment and Retention in the Next Five Years
Cultivating an Inclusive Culture: Managing Difficult Coworkers, Including Yourself
Pharmacy on the Move 5K Fun Run & Walk
Occupational Burnout and Moral Injury: The Most UNhappiest Places on Earth
The Man in the Mirror: Professional Identity Formation
Work–Life Harmony and Fulfillment
Roundtable: Well-Being Ambassador Networking Session (Invitation Only)
The Art and Science of Compassion
The Leader's Role in Creating the Best Place (Pharmacy) to Work!
Review the 2023 Midyear session schedule to find the full roster of educational sessions and special events. Don't forget to visit the Quiet/Meditation Room if you need a calm space away from the noise of the meeting. Check the ASHP LIVE! App for exact location and hours.
Posted October 17, 2023