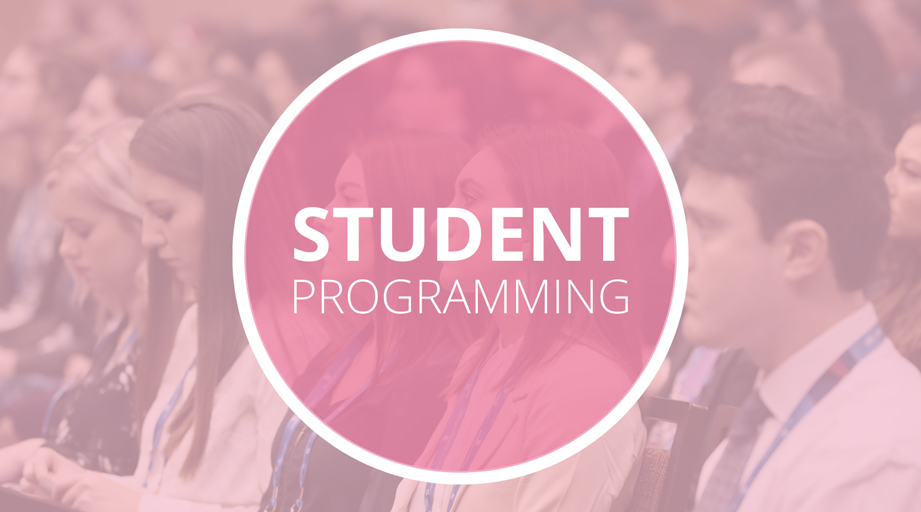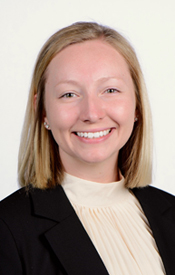 Summer Byerley was determined to find the right residency program after pharmacy school, so she had a strategy when she walked into the ASHP Residency Showcase at the 2022 Midyear Clinical Meeting & Exhibition. What she wanted to find out: Did the postgraduate year 1 (PGY1) residents speaking on behalf of their programs seem to feel supported by their supervisors?
"Was their RPD [residency program director] hovering over them, making sure they said the right thing? Or did they step back and let residents speak for themselves?" Byerley recalled. "I could tell they felt supported when they told me to let them know if I had questions about the application process, even if it wasn't their program."
The right fit
That kind of visible comfort level was important to Byerley, who knew she wanted a rigorous program, but one that emphasized the well-being of its residents. She said she got a great feeling as she talked to the PGY1 residents at Children's Hospital Colorado — and she was thrilled when she got accepted into that program.
"You always hear people when they talk about residency say, 'Well, you can put yourself through anything for a year.' And it makes it sound so miserable," said Byerley. "But I was so excited. I knew I had someone who was already rooting for me, and I was not even there yet."
Byerley, who earned her PharmD at St. Louis College of Pharmacy, said that often, students look only to residency programs based solely on prestige. But attending the 2022 Residency Showcase gave her a sense of what programs would make a good personal fit.
"A lot of emphasis is placed on applying to prestigious programs and making sure you have backup programs," she said. "You can get a good education anywhere, but it's the people who make a difference. Without the showcase, I wouldn't have been able to feel out who felt supported."
Byerley, who started her residency at the Colorado Springs location this summer and is now on a surgery rotation, has known she wanted to be a pharmacist since the 8th grade. And she's known she wanted to work with the youngest patients since she taught dance in high school.
Preparing for the Residency Showcase
When Byerley attended the Residency Showcase, she talked to about 30 different programs over two days. She took notes and then conferred with her best friend, a pharmacy student, during breaks. "We would chat about it and I said, 'OK, if I had to rank the programs right now, based off gut feelings, what would I do?' And I did that for each of the three showcase sessions." She applied to 10 programs and kept her fingers crossed for Children's Hospital Colorado.
Byerley said she'd tell students attending this year's Residency Showcase to take a deep breath. "It's O.K. if you don't say the perfect words," she said. "The chances of them remembering you saying one word you didn't want to say is slim to none. I think I was so worked up about being perfect. But really, it's the conversation — figuring out what you want versus figuring out if they want you."
Posted October 17, 2023