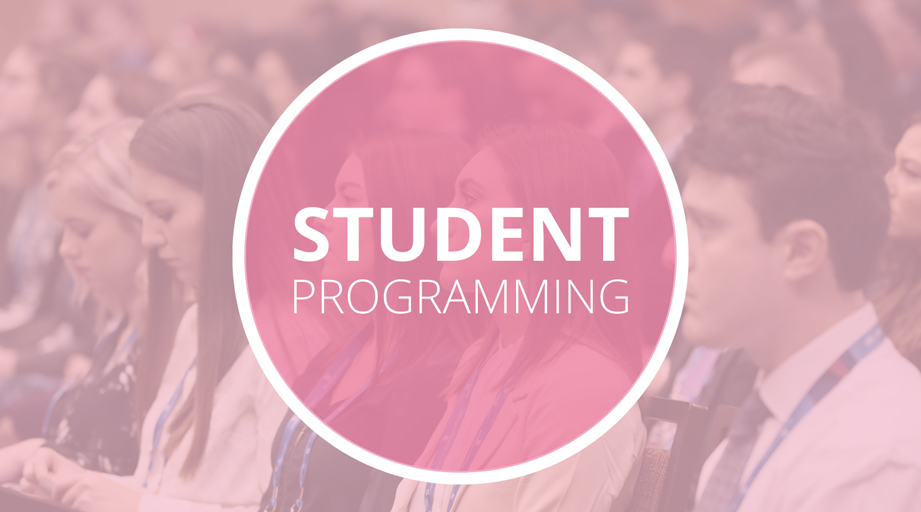 Michelle Johnston knew she wanted to do a residency program after pharmacy school. And as the oldest of seven children, she also knew she would pick a program near her family in Ohio. At least, she thought she knew that last part. Then her mentors suggested she consider out-of-state options.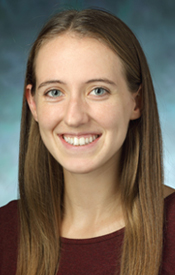 "It was hard. I'd never left home before; I'm a big family person," said Johnston, who earned her PharmD from University of Cincinnati. "But I'm so glad I did."
Residency Showcase got the ball rolling
Johnston is now a postgraduate year 1 resident at Johns Hopkins Hospital in Baltimore, Maryland — a program that she describes as a perfect fit. She credits the ASHP Residency Showcase at the 2022 Midyear Clinical Meeting & Exhibition with exposing her to programs outside of her home state.
"Midyear allowed me to talk to a lot of different residency programs from all over," she said. "And that got the ball rolling. Before the showcase, I was only interested in Ohio programs. But after Midyear, I had my moment of 'I don't have to stay in Ohio.'"
Johnston said talking to residents at Midyear was key. "I wanted to see [if] I would fit in with the program based on what the residents said about their experiences," she said. "It was very helpful to see how they fit in, how much they liked their program."
The Residency Showcase also gave her a chance to hear from residents at larger academic centers. "Originally I was nervous about a big program with a ton of residents, but after going to Midyear, I learned about the pros of a bigger program," said Johnston. "And that's what ultimately led me here, because [Hopkins] is a large program, but it doesn't feel that large."
Interestingly, she pointed out, she ran out of time to talk to Johns Hopkins residents at the Midyear. But after returning home and getting to work on her applications, a mentor at Cincinnati Children's Hospital Medical Center, where she worked, strongly recommended she apply to Johns Hopkins.
Johnston did some additional research and even ended up driving to Baltimore for an interview. She said she loved the number of elective rotations and the "phenomenal" work schedule. She was thrilled when she was accepted.
Be prepared to ask questions
Johnston recommends potential residents and students attend the Midyear and come prepared with at least 10 to 15 different questions to ask different programs. "I would also recommend that students have a general list of programs that they're interested in talking to ahead of time, and that they look at ASHP's residency directory online to compare the programs," she said.
She also suggests students make a list comparing programs based on location, pay, size, elective rotations, postgraduate year 2 programs, and any other personal requirements.
Now that she's settled in Baltimore, Johnston has enjoyed exploring the city — only a short plane trip home.
"Honestly, it was one of the best decisions," said Johnston. "I'm having so much fun out here."
Posted October 23, 2023