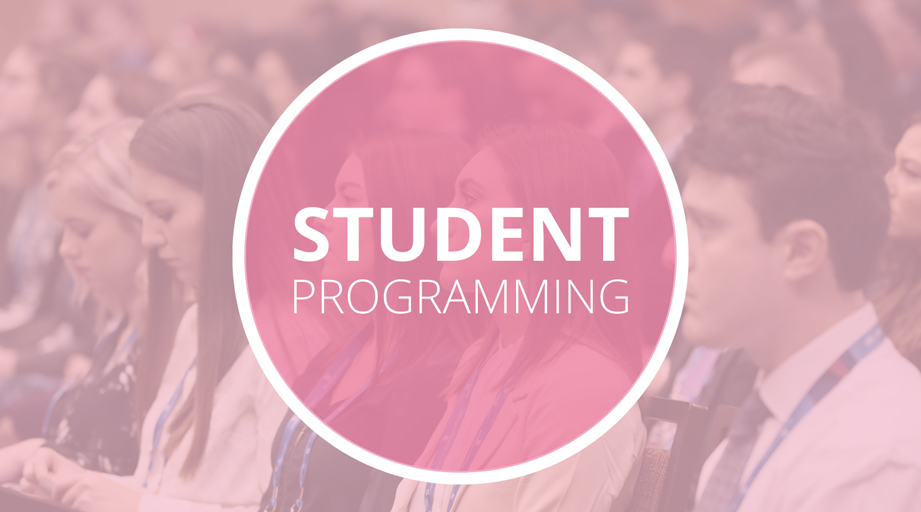 Savanna Scott participated virtually in ASHP's Personnel Placement Service (PPS) in December 2021 during the ASHP Midyear Clinical Meeting & Exhibition when she was looking for an emergency medicine PGY-2 residency program — and she found a position at the Johns Hopkins Hospital in Baltimore.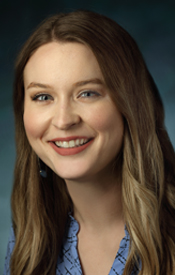 She participated in PPS again at the next in-person Midyear meeting, in Las Vegas. This time, she was looking for an emergency medicine clinical pharmacist position.
A positive experience
PPS "far exceeded my expectations," said Scott, an ASHP member and a clinical pharmacy specialist in emergency medicine at Riverside Regional Medical Center in Newport News, Virginia. "Everyone was extremely friendly. PPS was very organized, so I didn't feel anxious about where I needed to be, even though it was a very large conference center. Everything was very well demarcated, which took a lot of the stress out of it for me."
Scott lined up seven interviews at PPS, and she prepared by researching ahead of time and making herself some notes on what was important for her future career. "There were specific things I was interested in," she said. "Especially for emergency medicine, the types of jobs are very variable regarding your day-to-day activities, so it was crucial to talk to all of the programs."
Scott was looking specifically for a clinical pharmacy specialist position and to work daytime rather than overnight hours. She also wanted to remain relatively close to her family in Virginia, and, ideally, have the support of another clinical pharmacist during working hours. Talking to program directors live helped her narrow down her interests and see where her background would be the best fit, she said.
Before Scott left for the Midyear, the program director from her PGY-1 acute care residency at Riverside Regional Medical Center let her know of a job opening in the hospital's emergency department. While she kept that open as a possibility, she was excited to meet with the health systems at PPS.
After PPS, she sent thank you notes to the program directors she met and participated in some second interviews, before ultimately pursuing and accepting the job at Riverside.
"I had a baseline of the job responsibilities and duties [at Riverside] since I had rotated as a PGY-1 resident, so I was able to take that and really expand my horizons by interviewing at other programs before making a definite decision for my future job," she said. "I felt like I wasn't limited because I was able to interview at other programs."
Tips for PPS success
Scott says her biggest piece of advice for residents participating in PPS "is to just be yourself and let your personality shine through."
"Sometimes as pharmacists, we can get caught in the details," she said. "Staying true to yourself and really getting to know the person that you're interviewing with, instead of just what's on paper, can be beneficial to your future. You will potentially be working with these people, or they might even be your manager."
Beyond PPS, Scott said she enjoyed the Emergency Medicine Clinical Pearls session and networking and connecting with other pharmacists working in emergency medicine throughout the meeting. She also reconnected with and became a "conference buddy" with another pharmacist she knew from pharmacy school. "It's fun that I fostered these long-term relationships during a national conference. That's not something I would have expected going in."
For more information about PPS or to register, see PPS Candidates — ASHP Midyear Conference.
Posted October 27, 2023