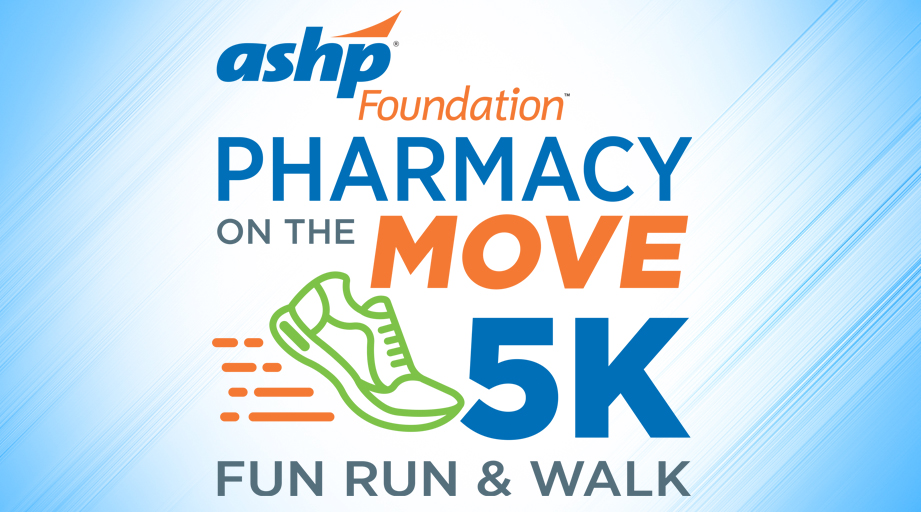 Don't miss out! The ASHP Foundation invites all 2023 ASHP Midyear Clinical Meeting & Exhibition attendees in Anaheim to the inaugural ASHP Foundation Pharmacy on the Move 5K Fun Run & Walk on Tuesday, Dec. 5. Step out from the meeting spaces to enjoy a fun event — all while making an impact by raising funds to help move pharmacy forward. Bond with your colleagues, prioritize your health and well-being and celebrate the pharmacy profession.
The event will occur on a paved and dedicated path at the Anaheim Convention Center campus. The event starts at 6 a.m., so you can participate before the main education sessions at the Midyear.
If you still want to support the event but want to sleep in on the morning of the race, we have the perfect participant category for you — Sleepwalker! You'll still receive your race shirt, but you can support the event as you happily slumber.
We will have team competitions and prizes! Form a team with your friends and colleagues, and get ready for a fun and spirited competition.
Learn more and register now!
Posted November 8, 2023