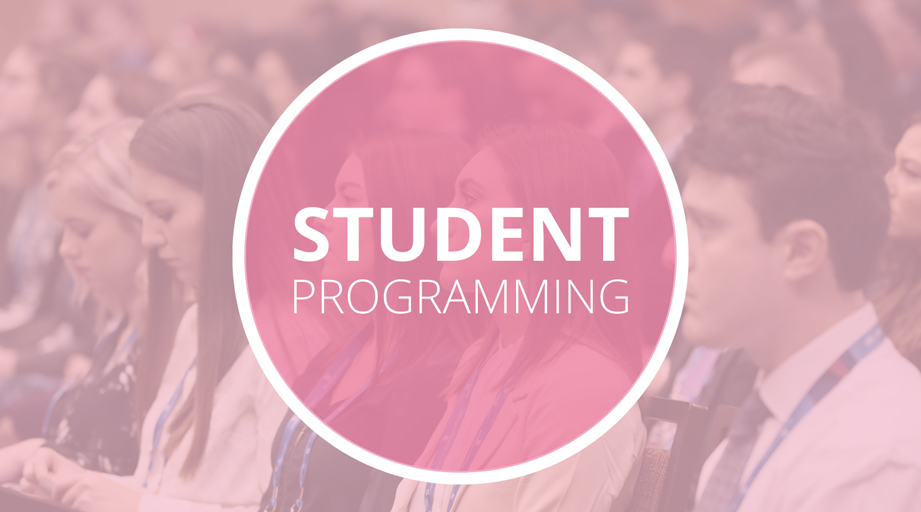 It's never too early to get involved in advocacy efforts that advance the profession of pharmacy and patient care. That message will be front and center during the Student Advocacy Workshop taking place at the Midyear Clinical Meeting & Exhibition in Anaheim.
Developed by the ASHP Advocacy and PAC Advisory Committee, in coordination with the Pharmacy Student Forum, the workshop aims to help students better understand the concept of advocacy as it relates to the profession and practice of pharmacy. Speakers, including ASHP's vice president of government relations, Tom Kraus, will define key concepts and share advocacy success stories and practical examples of advocacy in action. Participants will also engage in several active learning activities, including developing an "elevator speech" to advocate for provider status for pharmacists.
Formal advocacy training is seldom incorporated into the required pharmacy curriculum. This session is a can't-miss opportunity to learn the critical connections between public policy and pharmacy practice. Students attending the one-hour, interactive session will leave with a clearer understanding of their professional obligation to be actively involved in advocacy and have tangible examples of how individual student pharmacists and student society of health-system pharmacists (SSHP) chapters can advocate for their patients and the profession.
Student pharmacists' unique perspectives can provide valuable insight to state and federal policymakers, and session activities are designed to give students the skills and tools need to launch their advocacy journeys. Attendees will be introduced to advocacy activities, including political involvement and political giving, and offer practical ways for students to become advocacy leaders in their SSHPs, state affiliates, and with ASHP.
Students interested in advocacy can also take advantage of ASHP's comprehensive resources, including a student advocacy toolkit that will help individual student pharmacists build their advocacy skills and activities that SSHP chapters can implement to promote advocacy participation on campus.
The Student Advocacy Workshop takes place on Sunday, Dec. 3, 9–10 a.m., in the ACC building, Level 3, Room 340b.
Posted November 16, 2023