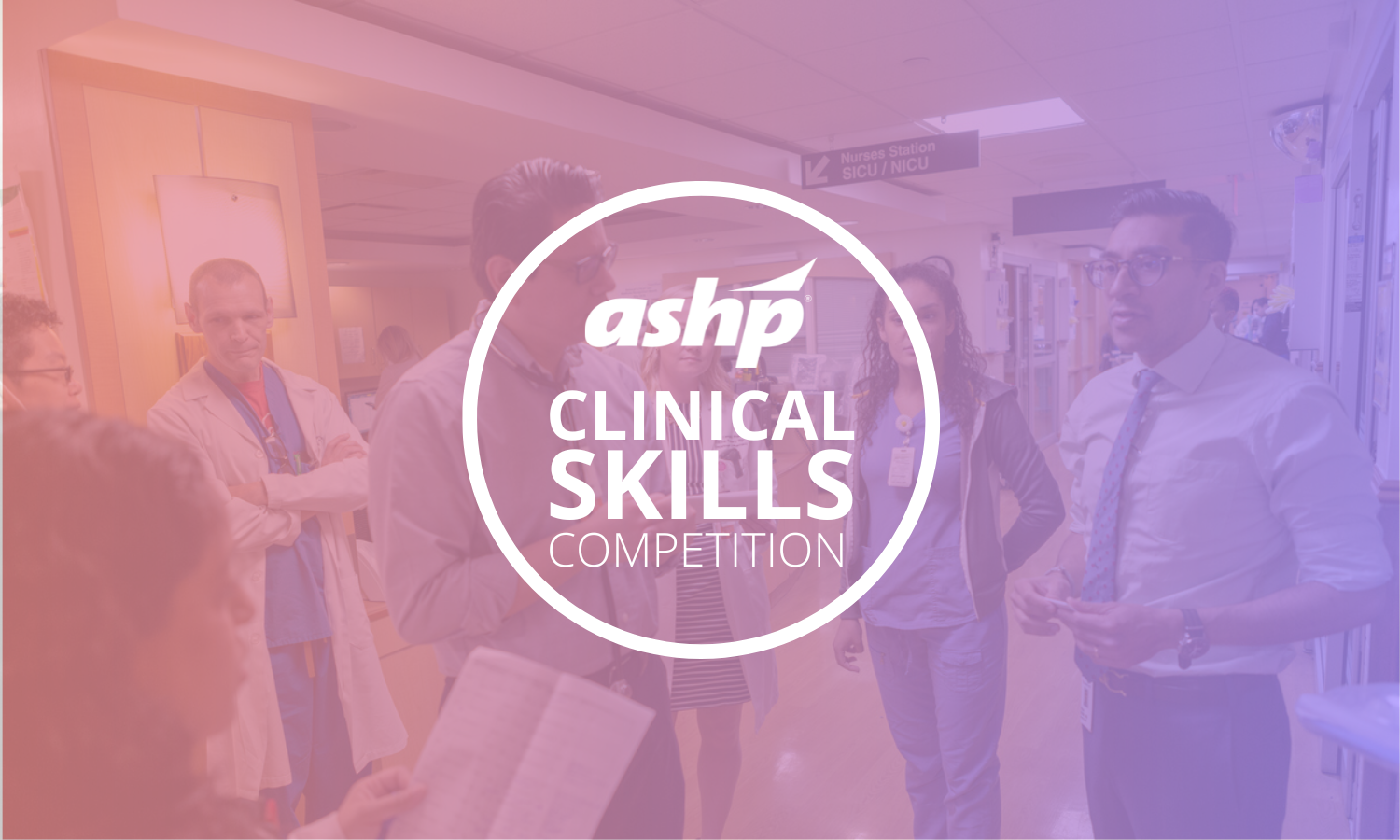 The annual National Clinical Skills Competition challenges student pharmacists.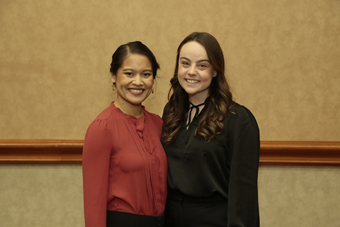 Purdue University College of Pharmacy brought home the win in ASHP's 27th annual Clinical Skills Competition, with team members Ella Domingo and Mary Rothenberger earning first-place honors during this year's event.
The National Clinical Skills Competition challenges student pharmacists to analyze and make treatment recommendations for complex patient case scenarios that represent situations the participants may encounter when they practice as pharmacists.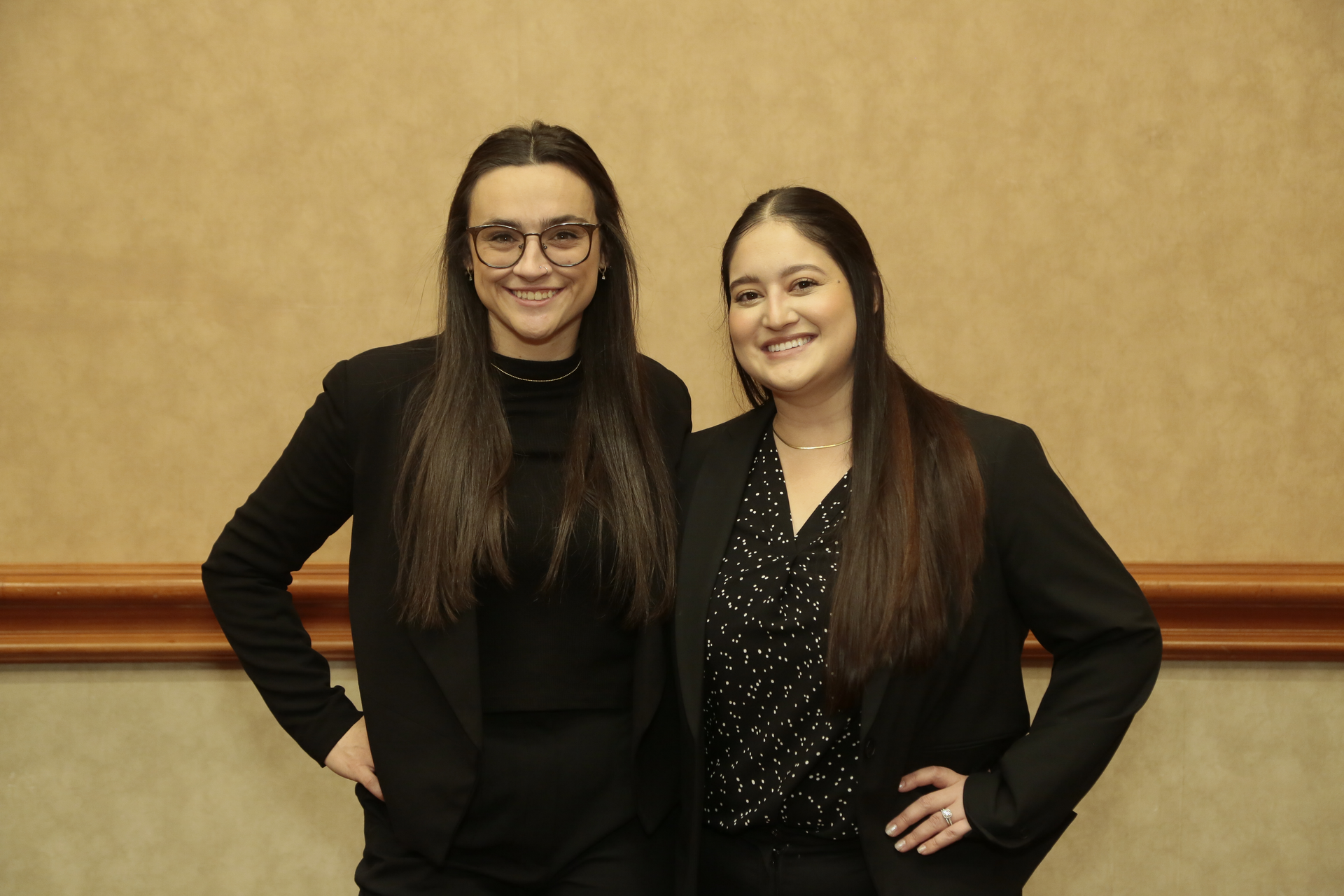 Destiny Farihi and Leslie Banuelos from the Western University of Health Sciences College of Pharmacy earned second place, and Emily Schaefer and Leah Nelson from University of Kansas School of Pharmacy came in third.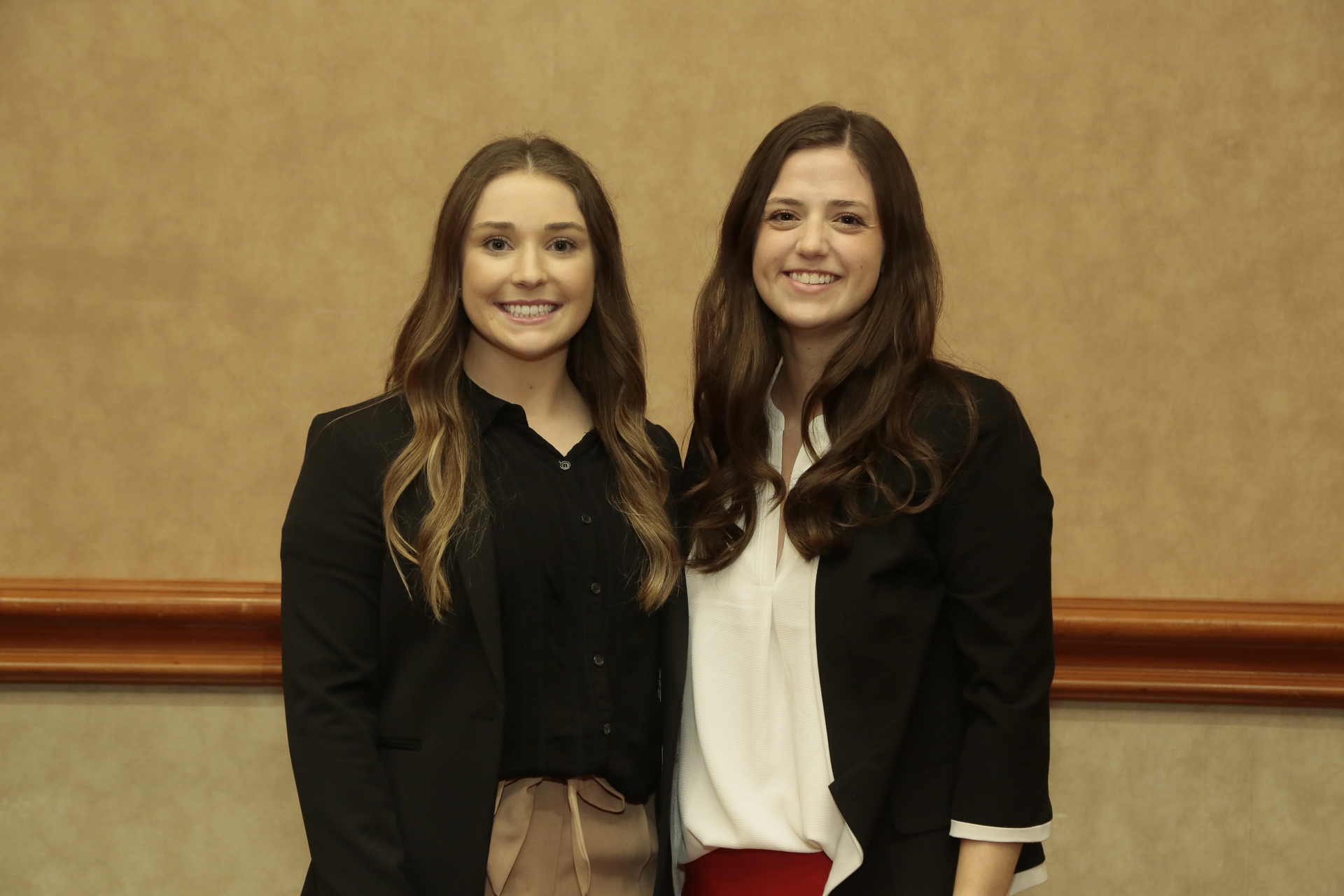 This year, the event drew teams from 138 schools and colleges of pharmacy. The competition, an interactive, team-based analysis of clinical scenarios for pharmacists, provides student pharmacists with the opportunity to enhance their skills in collaborative practice with physicians in providing direct patient care.
Case topics run the gamut of pharmacotherapy, often focusing on a core topic such as hypertension, diabetes, asthma, and anticoagulation, with several ancillary problems exploring the depth of the student's acumen. Cases are often based on a real patient case or the cumulative clinical experiences of the case writer.
Team members on Saturday prepared a written case study for evaluation during sessions that were closed to the public, and judges with expertise in various fields of pharmacy graded their work. The 10 teams (see list below) that made the final round were announced Sunday and appeared that afternoon before the panel of judges to explain the reasoning behind the treatment recommendations.
Each finalist will receive an iPad with a one-year subscription to Lexicomp Mobile. Finalists will also receive an ASHP self-assessment resource of their choice. The Clinical Skills Competition was sponsored by the ASHP Foundation with support from Wolters Kluwer and McGraw Hill. Each team member received complimentary registration at the Midyear Clinical Meeting & Exhibition to attend the national competition.
The competition would not be possible without the hard work of volunteer judges, case writers, and faculty coordinators who dedicated countless hours to ensure this competition was a success.
Top 10 Teams:
Albany College of Pharmacy and Health Sciences — Gabriella Evangelista, Bianna Sallemi
Medical College of Wisconsin School of Pharmacy — Gabrielle Marchese, Isabelle Mahaffy
Medical University of South Carolina College of Pharmacy — Christopher Donaldson, Caroline Donaldson
Purdue University College of Pharmacy — Ella Domingo, Mary Rothenberger
Texas A&M University Health Science Center Irma Lerma Rangel College of Pharmacy — Daniella Tran, Ashley Ferris
University of Georgia College of Pharmacy — Madeline Ganter, Logan Smith
University of Iowa College of Pharmacy — Kari Starbeck, Keitasha Arnold
University of Kansas School of Pharmacy — Emily Schaefer, Leah Nelson
Wayne State University Eugene Applebaum College of Pharmacy — Jewel Konja, Kelly Kepley
Western University of Health Sciences College of Pharmacy — Destiny Farihi, Leslie Banuelos
Posted December 5, 2022