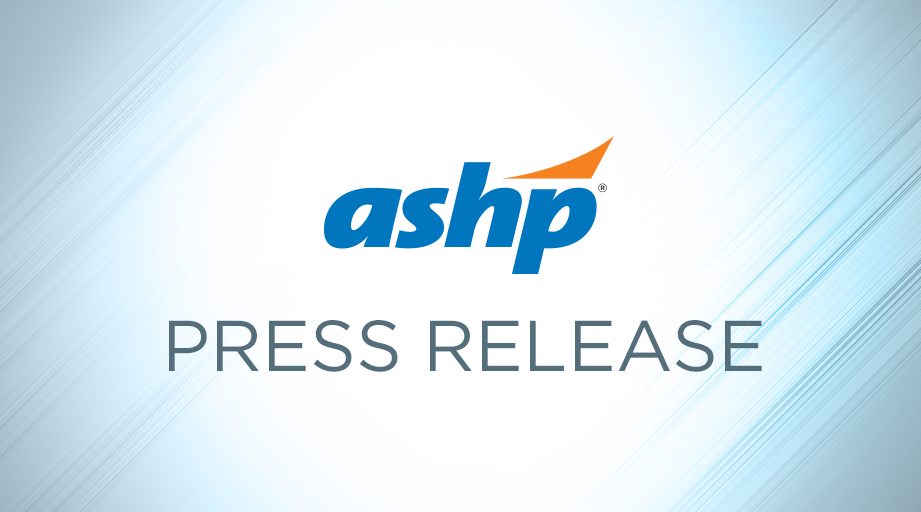 Commission Focuses on Pharmacists' Role in Optimizing Therapy
ASHP convened an interdisciplinary stakeholders commission on March 6 at its headquarters in Bethesda, Md., to address the nation's opioid epidemic. The 22-member Commission on Goals: Focus on Opioids included key leaders from medicine, nursing, pharmacy, public health, regulatory agencies, and academia.
Charged with identifying actionable solutions to the opioid epidemic, the commission focused not only on optimizing pain management through the selection, initiation, and monitoring of medication therapy, but also on how pharmacists can play a leadership role on interprofessional teams in moving these solutions forward.
The commission identified the following preliminary areas for further development:
Increased pharmacist participation on interprofessional patient pain care teams within hospitals and clinics
Maximizing the use of non-opioid analgesia when appropriate
Adoption of opioid stewardship programs
Widespread use of patient-specific pain management plans across all transitions of care
Use of performance data to drive practice change
Improvements to prescription drug monitoring programs
Enhanced coordination with community-based organizations, first responders, and government agencies
"ASHP is committed to leading efforts to ensure that pharmacists play a key role in ending the opioid epidemic that has devastated so many families," said ASHP CEO Paul W. Abramowitz, Pharm.D., Sc.D. (Hon.), FASHP. "The work of this extremely impressive interprofessional commission is one step among many to help identify and implement sustainable solutions to this critical patient care and public health problem."
Proceedings of the commission meeting will be published online ahead of print in a forthcoming issue of AJHP (American Journal of Health-System Pharmacy).
About ASHP
ASHP represents pharmacists who serve as patient care providers in acute and ambulatory settings. The organization's 45,000 members include pharmacists, student pharmacists, and pharmacy technicians. For more than 75 years, ASHP has been at the forefront of efforts to improve medication use and enhance patient safety. For more information about the wide array of ASHP activities and the many ways in which pharmacists advance healthcare, visit ASHP's website, www.ashp.org, or its consumer website, www.SafeMedication.com.
# # #
Posted March 16, 2018