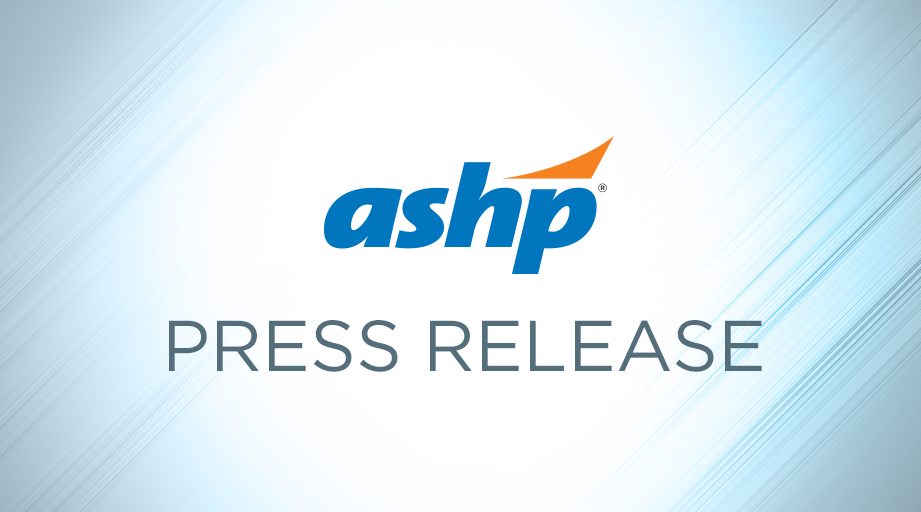 Controller Tracy Yaklyvich Recognized for Outstanding Performance, Technical Skills
ASHP Controller Tracy Yaklyvich today received the organization's 2018 CEO Award for Staff Excellence during the opening session of the Midyear Clinical Meeting in Anaheim, Calif.
The CEO Award for Staff Excellence acknowledges staff members who perform their job duties with distinction. In addition, recipients must have demonstrated exceptional initiative in contributing to ASHP and upholding its staff values of serving members and embodying a spirit of teamwork, respect, and excellence.
Yaklyvich, who has been on the ASHP staff for 27 years, was honored for her sustained contributions to the Financial Management Division. In FY2018, in addition to her day-to-day duties, Yaklyvich was a key contributor in initiating the implementation of three major financial management systems for ASHP, including an upgraded new payroll system, a new budgeting and forecasting system, and an upgraded accounting system. She is known within ASHP not only as a subject matter expert, but also as a dedicated, caring, and generous supervisor and colleague.
"Tracy Yaklyvich is a critical and valuable member of the ASHP family," said ASHP CEO Paul W. Abramowitz, Pharm.D., Sc.D. (Hon.), FASHP. "For nearly three decades, Tracy has been a significant force in maintaining the integrity of our financial management. She continually goes above and beyond to support ASHP, and I'm proud to recognize her for her exceptional service, performance, and commitment."
Yaklyvich joined ASHP in 1991 as a Staff Accountant. She holds B.S. degrees in Accounting and Business Administration from Frostburg State University and an M.B.A. from Hood College. Originally from Rochester, N.Y., Yaklyvich grew up in Montgomery County, Md., and currently resides in Bethesda.
About ASHP
ASHP represents pharmacists who serve as patient care providers in acute and ambulatory settings. The organization's 45,000 members include pharmacists, student pharmacists, and pharmacy technicians. For more than 75 years, ASHP has been at the forefront of efforts to improve medication use and enhance patient safety. For more information about the wide array of ASHP activities and the many ways in which pharmacists advance healthcare, visit ASHP's website, www.ashp.org, or its consumer website, www.SafeMedication.com.
Posted December 3, 2018