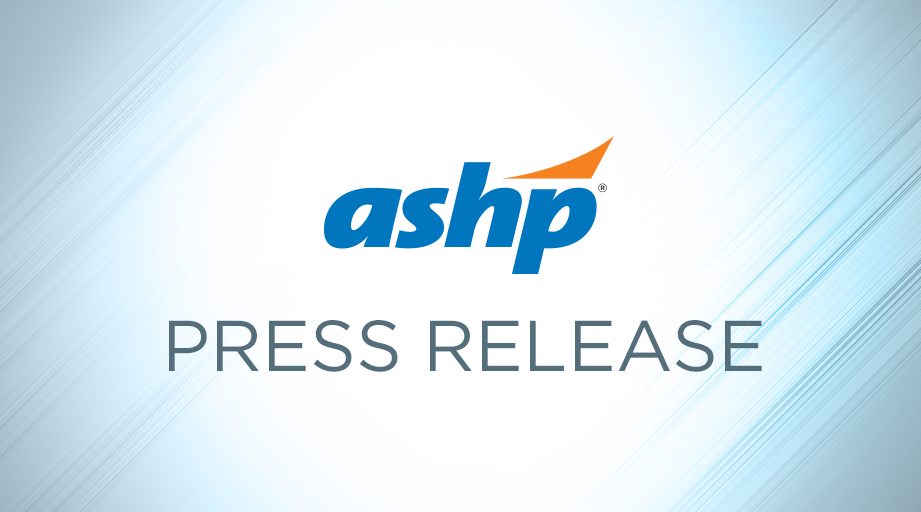 Pharmacist Instrumental in International Patient Safety, Care Quality
Abdul Latif Sheikh, B.S.Pharm., M.S., FFIP, President and CEO of the Pakistan Society of Health-System Pharmacists, is the recipient of ASHP Board of Directors' 2018 Donald E. Francke Medal. Sheikh received his award and presented his lecture on Monday, December 3, 2018, at ASHP's 53rd Midyear Clinical Meeting and Exhibition in Anaheim.
ASHP established the Francke Medal to honor individuals who have made significant contributions to international pharmacy practice. Francke, a key leader of ASHP in its formative years, was noted for his longtime service to American and international pharmacy. He served as editor of the American Journal of Hospital Pharmacy for 22 years and was the first American Vice President of the Hospital Pharmacy Section of the International Pharmaceutical Federation (FIP).
A strong advocate for patient safety and quality of care internationally, Sheikh has been instrumental in advancing state-of-the-art hospital pharmacy services and pharmaceutical supply chain systems in Pakistan, Afghanistan, Oman, East Africa, and Saudi Arabia.
Sheikh was the founding Director of Pharmacy Services at the Aga Khan University Hospital, a private, philanthropic hospital in Karachi, Pakistan. During his 23 years of service, he conceptualized, planned, and implemented an in-house–designed computerized physician order entry system, the first of its kind in Pakistan and the region. He also implemented decentralized medication management services, established 24 inpatient and outpatient satellite services, and developed a post-Pharm.D. PGY1 pharmacy training program modeled on ASHP residency programs.
Sheikh is an active leader in numerous national and international pharmacy organizations. He is a Fellow of the FIP and a member of the Joint Commission International Standards Advisory Panel. He serves as Vice President of the Eastern Mediterranean Forum of the FIP Hospital Pharmacy Section and as an expert member of the Policy Board of Drug Regulatory Authority of Pakistan.
About ASHP
ASHP represents pharmacists who serve as patient care providers in acute and ambulatory settings. The organization's 45,000 members include pharmacists, student pharmacists, and pharmacy technicians. For more than 75 years, ASHP has been at the forefront of efforts to improve medication use and enhance patient safety. For more information about the wide array of ASHP activities and the many ways in which pharmacists advance healthcare, visit ASHP's website, www.ashp.org, or its consumer website, www.SafeMedication.com.
Posted December 3, 2018