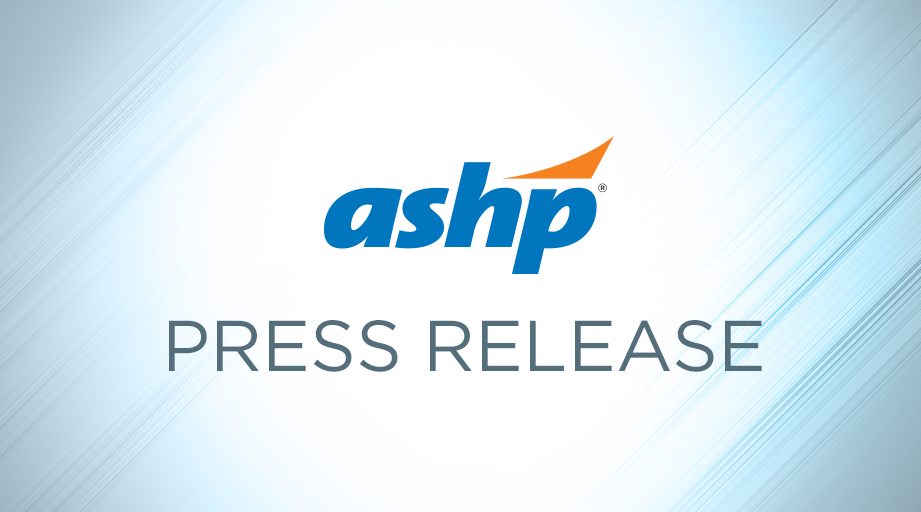 As Dean, Early Expanded Opportunities for Minorities in Pharmacy Practice, Biomedical Research
Johnnie L. Early II, R.Ph., Ph.D., FNPhA, Dean and Professor at Florida A&M University (FAMU) College of Pharmacy and Pharmaceutical Sciences, Institute of Public Health in Tallahassee, Fla., is the recipient of the 2018 ASHP-Association of Black Health-System Pharmacists (ABHP) Joint Leadership Award. The award was presented during ABHP's 40th Anniversary Gala and Leadership Award Ceremony at ASHP's 53rd Midyear Clinical Meeting in Anaheim.
The ASHP-ABHP Joint Leadership Award recognizes individuals who have demonstrated exceptional leadership in efforts to reduce racial and ethnic disparities in healthcare.
Prior to his return to FAMU — he taught in the College of Pharmacy from 1978 to 1993 and was Dean from 1987 to 1993 — Dr. Early was Dean and Professor at the University of Toledo College of Pharmacy and Pharmaceutical Sciences (Toledo). Under his leadership, the Toledo student, faculty, and staff populations became more ethnically and culturally diverse due, in part, to pipeline programs conducted in partnership with local high schools and other organizations. Dr. Early oversaw significant growth in minority enrollment in the Pharm.D., pharmacy residency, and Ph.D. programs during his tenure as Dean and Professor at the Medical University of South Carolina.
Dr. Early served from 1980 to 1987 as Program Director of the Minority Biomedical Research Support (MBRS) Program for the National Institute of General Medical Sciences. The MBRS program provides multiyear program grants to increase the number of minority biomedical scientists and enhance diversity in biomedical research.
He is also a charter member of the Student National Pharmaceutical Association (SNPhA), an educational service organization that works to increase minority representation in pharmacy and other health-related professions.
"For nearly four decades, Dr. Early has shown a deep commitment to promoting a more diverse and culturally competent healthcare workforce," said ASHP CEO Paul W. Abramowitz, Pharm.D., Sc.D. (Hon.), FASHP. "This award recognizes his efforts to expand opportunities for minority youth to explore careers in pharmacy practice and the pharmaceutical sciences."
Dr. Early is the recipient of several leadership and service awards, including the Outstanding Alumnus Award from the Purdue University chapter of SNPhA, the National Pharmaceutical Association's (NPhA) Chauncey I. Copper Award, and the ABHP Wendell T. Hill Award. Dr. Early was also among the first to be honored as a Fellow of NPhA in recognition of his sustained efforts to address the needs of the medically underserved.
About ASHP
ASHP represents pharmacists who serve as patient care providers in acute and ambulatory settings. The organization's 45,000 members include pharmacists, student pharmacists, and pharmacy technicians. For more than 75 years, ASHP has been at the forefront of efforts to improve medication use and enhance patient safety. For more information about the wide array of ASHP activities and the many ways in which pharmacists advance healthcare, visit ASHP's website, www.ashp.org, or its consumer website, www.SafeMedication.com.
About ABHP
ABHP strives to represent black and minority health-system pharmacists and is dedicated to the growth and development of their pharmacy practice in healthcare facilities. The association provides up-to-date educational programs on minority health issues to help members improve their professional skills and the quality of care that they provide in their areas of pharmacy practice. ABHP serves as a liaison and facilitates communication with other pharmacy associations and organizations concerned with healthcare.
Posted December 4, 2018