 Oncology clinics are finding ways to reduce their vulnerable patients' exposure to SARS-CoV-2 while keeping cancer chemotherapy on track.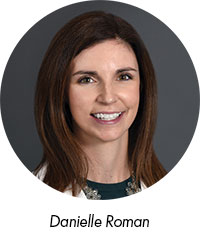 "This is not an area in practice that we're able to push off [until] the pandemic risk has passed," said Danielle Roman, clinical pharmacy services manager for Allegheny Health Network's Cancer Institute in Pennsylvania.
The cancer network serves patients in the Pittsburgh area and includes more than 20 oncology infusion clinics. Roman said most patients are receiving treatment for solid organ tumors.
She said her patients know they are at heightened risk for COVID-19, and they avoid exposure by leaving home only when necessary — a tactic the clinics have supported by changing their scheduling process.
Before the COVID-19 pandemic, patients were asked to come to the clinic about two days before each scheduled chemotherapy appointment for laboratory work and to consult with a healthcare provider. Now, Roman said, consultations and treatments are scheduled for the same day when possible.
Between visits, the clinic staff check on their patients by phone to address their concerns and provide counseling, she said.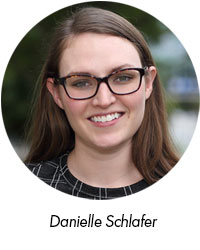 Danielle Schlafer, hematology–oncology clinical pharmacy specialist at Emory Healthcare's Winship Cancer Institute in Atlanta, said patient education and counseling are among the most important services she provides to her patients.
"I've had patients express that they appreciated the time spent and the effort to reach out to them to review their chemotherapy regimen and help them understand it better," Schlafer said.
Since the pandemic started, the organization's specialty pharmacy staff has intensified phone contacts to provide education and follow-up to clinic patients receiving oral cancer chemotherapy.
Schlafer said the pandemic has also changed the way pharmacists counsel inpatients who are admitted for scheduled cancer chemotherapy.
"Before all of this, that conversation would happen in person, in the patient's room," she said. "To limit exposure of the patients, who are a vulnerable population, we've moved to remote counseling only, via telephone, primarily."
Both pharmacists said their organizations are reducing laboratory visits for their patients when it's safe to do so.
"That's been one of our greatest challenges," Roman said. "For some of our patients that have been on treatment for many cycles and have had very stable labs, we felt more comfortable ... minimizing lab draws, potentially getting rid of some of our weekly scheduled labs, and just having them done around the time of each treatment."
She said the clinic is also spacing out supportive therapies, such as erythropoiesis-stimulating agents and bone-modifying drugs, when appropriate.
Schlafer said Winship Cancer Institute's clinics assess whether it's appropriate to delay maintenance doses of chemotherapy agents like rituximab. And some patients have been transitioned to home care services for scheduled doses of octreotide, IVIG, and other supportive medications that can be administered subcutaneously.
Visitor bans, which have been widely adopted since the start of the pandemic, also reduce exposure risks at cancer clinics. But Roman and Schlafer said this change has been hard on their patients, who are used to having the support of a friend or family member during chemotherapy sessions.
"They're undergoing at a difficult time with a cancer diagnosis," Schlafer said. "So needing to restrict or limit the visitors that they're able to have is understandably difficult for patients and their family members."
She also said the physical distancing that's key to the pandemic response has its downsides for clinicians.
"I do miss talking with patients face to face," she said.
For more information and free tools regarding the pandemic, including the Assessment of Evidence for COVID-19-Related Treatments, visit ASHP's COVID-19 Resource Center and the COVID-19 Community at ASHP Connect.
[This news story appears in the September 15, 2020, issue of AJHP.]
Posted June 15, 2020