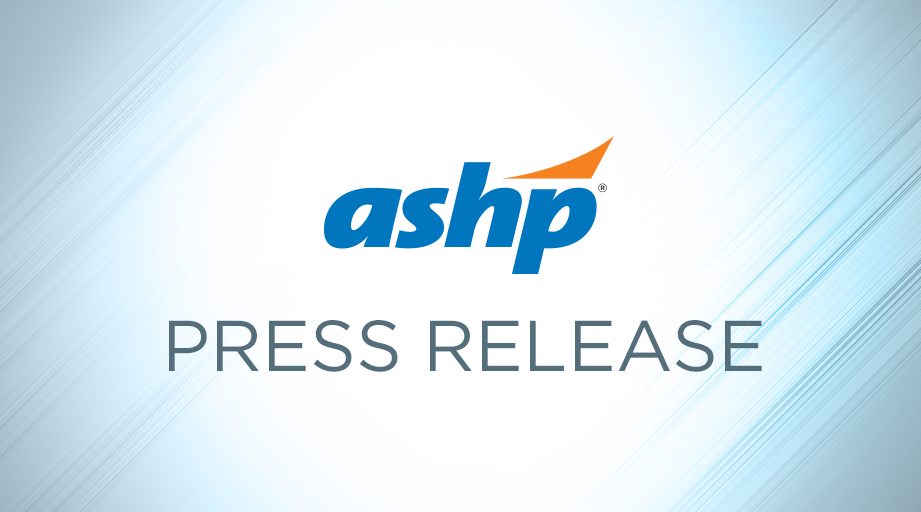 The ASHP Task Force on Racial Diversity, Equity, and Inclusion, chaired by ASHP Board member Paul C. Walker, Pharm.D., FASHP, held its first virtual meeting on August 24. The task force is charged with taking inventory of ASHP's efforts in the areas of racial diversity, equity, and inclusion as they relate to issues facing Black Americans, and for making related recommendations on new or enhanced efforts ASHP may undertake in the following areas:
Governance and Committees such as the ASHP and ASHP Foundation Boards of Directors, Commissions, Councils, Sections and Forums, House of Delegates, Committees on Nominations, and ASHP Advisory Bodies
Education and Training
Research
Advocacy
Publications
Marketing and Communications
The meeting commenced with introductions, followed by a focused discussion on the task force's goals and deliverables, as well as a robust dialogue on ASHP's current and historical efforts regarding diversity, equity, and inclusion as it relates to the six domains under the charge.
"It is an honor to serve as the Chair and ASHP Board Liaison of this impressive task force and to be a part of this very important conversation," said Walker. "Our first meeting had open and honest dialogue, and I look forward to the continued conversations and recommendations that the task force develops in the upcoming months."
Starting in September the task force will continue its work through three subgroups:
Governance and Committees;
Education and Training, Research, and Publications; and
Advocacy, Marketing and Communications.
"ASHP is committed to making the needed improvements to ensure that Black pharmacy professionals see themselves in ASHP and that ASHP is an organization where everyone feels included in all ASHP membership areas as outlined within the charge of this extremely important task force," said ASHP CEO Paul W. Abramowitz, Pharm.D., Sc.D. (Hon.), FASHP. "We look forward to continuing to implement these needed changes based on recommendations from the task force now and in the coming months, and to sustaining our commitment and work on diversity, equity, and inclusion into the future on issues facing Black Americans."
Each subgroup will develop actionable and sustainable recommendations to share with the full task force for discussion, and the full task force will then finalize its recommendations in a report to the ASHP Board of Directors by January. ASHP's goal, however, is to receive recommendations on an ongoing basis from the task force that can be considered for more immediate implementation. It is anticipated that the first set of early recommendations will focus on efforts ASHP can undertake in the areas of governance and committees.
ASHP will continue to provide updates to its members on the work of the task force and will provide various opportunities for ASHP members to provide feedback on the recommendations, including through an open forum at the 2020 ASHP Midyear Clinical Meeting and Exposition, which will be held virtually starting on December 6, 2020. ASHP members may also find information about the ASHP Task Force on Racial Diversity, Equity, and Inclusion on a dedicated page on the ASHP website.
About ASHP
ASHP represents pharmacists who serve as patient care providers in acute and ambulatory settings. The organization's nearly 55,000 members include pharmacists, student pharmacists, and pharmacy technicians. For 78 years, ASHP has been at the forefront of efforts to improve medication use and enhance patient safety. For more information about the wide array of ASHP activities and the many ways in which pharmacists advance healthcare, visit ASHP's website, ashp.org, or its consumer website, SafeMedication.com.
Posted August 28, 2020