 Pharmacy residents are stepping up to meet institutional and patient care needs as residency programs adapt to the unexpected during the COVID-19 pandemic.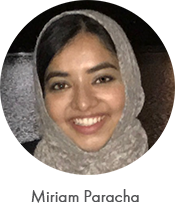 Mariam Paracha completed her postgraduate year 1 (PGY1) pharmacy residency year at Montefiore Medical Center in late June and is now on the staff at the Bronx, New York, hospital. She said the pandemic taught her to always have a plan — but be prepared to adjust it.
Before the pandemic hit, Paracha said, she was completing "basic rotations, where I would receive a list of the patients in the morning and I would work up any recommendations, adjust their medications, monitor as needed." She also participated in interdisciplinary rounds, meetings, and research discussions.
Those normal activities were interrupted in late winter when the health system faced a rapid influx of COVID-19 cases.
"Things were changing by the hour or by the day," Paracha recalled. She said she and her coresidents were asked to undertake an unplanned emergency preparedness rotation to help the multihospital system cope with the patient surge.
Paracha said the residents helped set up patient care units to increase surge capacity and decided what medications to stock in the units' automated dispensing cabinets.
"We also had to think about limiting the exposure of the nurses and the staff going in and out of this area," Paracha said. "We were having daily meetings with the pharmacy managers and the director to discuss what the plan would be."
An overview of Montefiore's COVID-19 emergency response was described in the September 1, 2020, issue of AJHP by pharmacists at the health system's Nyack, New York, Hospital.
Janet Silvester, vice president of ASHP's Office of Accreditation Services, said pharmacy residency programs are using the pandemic as an opportunity to craft unique learning experiences. She said the experiences "ranged from keeping up to the minute on literature for Covid-19 treatment, and preparing for inevitable drug shortages with appropriate alternatives, to serving on code and rapid response teams."
Paracha said the long hours and risk of infection made for a stressful time.
"I actually ended up moving out of my house for a bit ... because I felt like a risk to my family, since I was in the hospital almost every day," Paracha said.
But she enjoyed the overall experience and said it offered a window into pharmacy operations that she might not otherwise have encountered until later in her career.
"We were under the managers and the directors," Paracha explained. "They were having really big discussions, while we [residents] were very new to healthcare in general and were in the first year of practicing."
Joanna Huang, inpatient oncology pharmacy specialist at Nebraska Medicine, finished her postgraduate year 2 (PGY2) pharmacy residency program this summer at University of Colorado Hospital in Aurora. She said the outpatient clinics where she practiced had to retrench to care for patients while protecting them from COVID-19.
"The biggest change was that I wasn't able to see patients in person. We had moved all of the patient visits over to either telehealth or phone communications," Huang said. "I worked from home for about three months ... across three different rotations."
She also missed the face-to-face interactions with her colleagues.
"You don't get to build that relationship if you're not present in the clinic. They don't see my face; they don't know who I am," she said. "So a lot of times, questions will get directed to the preceptor instead of me."
Huang said her preceptor acted as an intermediary, introducing her by email to clinic physicians and urging them to direct questions to Huang.
Another unexpected development was that Huang had to present her residency research project in a virtual format instead of traveling to a Hematology/Oncology Pharmacy Association conference to showcase her work. Paracha, at Montefiore, likewise missed the opportunity to travel to the Eastern States Conference for Pharmacy Residents and Preceptors to present her research project.
Huang's advice to incoming residents who end up working remotely is to be as active and involved with patients as if they were present in the clinic.
"Something that really helped me, since I wasn't able to see the patients, was actually just continuing to do a very in-depth chart review as if I was following that patient" long-term, she said.
U.S. Navy Lieutenant Staci Jones started a PGY1 residency program at Walter Reed National Military Medical Center in Bethesda, Maryland, in January. She estimated that about a quarter of the program's content involves COVID-19 discussions, and virtual meetings have been a necessity.
"The upside to this new way of learning and communicating is I have stepped out my comfort zone, sharpened my digital skills, and improved my time management," Jones said.
Jones brings an unusual perspective to her residency experience. She joined the Navy in 2004 and served as an enlisted nuclear-trained machinist mate chief. A decade later, she entered the Navy's Medical Service Corps In-service Procurement Program, earning her Pharm.D. from the Medical University of South Carolina in Charleston in 2018.
Jones said residency preceptors at military treatment facilities have collaborated to implement effective rotations during the pandemic, and Walter Reed National Military Medical Center has innovated to adapt pharmacy services.
"As our face-to-face visits decreased, and one of the satellite locations closed, our leadership effectively balanced continuation of services while mitigating risk to patients and staff," Jones said. "To limit exposure, our inpatient pharmacy staff was centralized from multiple inpatient floors to the inpatient pharmacy area, and work schedules were modified to limit the number of staff."
She said the medical center also launched a curbside drive-up pharmacy delivery service so patients could obtain outpatient medications without entering the facility.
"The program was cited as a best practice and replicated at various military treatment facilities across the region," Jones said.
She said being a resident in 2020 brings great opportunities for growth.
"The COVID-19 pandemic has challenged and stretched me in ways that will have a lasting impact on my career and my life," Jones said. "I am fortunate to have a strong support system that enabled me to adapt to the changes in workload, while still ensuring my family adjusted to a new normal with minimal disruption."
ASHP's Silvester noted that the licensure requirement for pharmacy residents was extended until January 1, 2021, because of the reduced testing capacity for licensure exams.
"Additionally, the accreditation services office has prepared regular Q&As and posted them on the ASHP website to provide information that may be valuable to residency program directors as they manage during this unprecedented time," she said.
For more information and free tools regarding the pandemic, including the Assessment of Evidence for COVID-19-Related Treatments, visit ASHP's COVID-19 Resource Center and the COVID-19 Community at ASHP Connect.
[This news story will appear in an upcoming issue of AJHP.]
Posted September 8, 2020