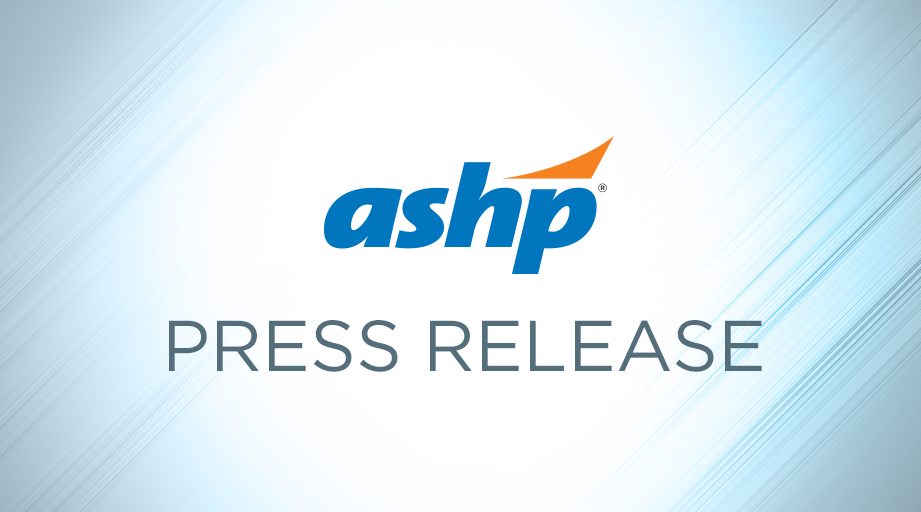 ASHP announced today that Kathleen A. Pawlicki, B.S.Pharm., M.S., R.Ph., FASHP, will join the organization in the role of Vice President of Business Development and Strategy. Pawlicki will oversee organization-wide sales, business development, and business strategy efforts supporting ASHP's strategic priorities, mission, and vision.
Pawlicki, who served as ASHP's President from 2019 to 2020, brings 25 years of pharmacy leadership experience to this role. Most recently, she served as the Vice President and Chief Pharmacy Officer at Beaumont Health in southeastern Michigan where her areas of responsibility included leading horizontal integration of pharmacy services for acute care and ambulatory care practices, including retail, specialty, and infusion pharmacies. She also oversaw regulatory adherence and expansion of the 340B program, strategic planning and implementation activities to strengthen the pharmacy enterprise contributions to patient care, and standardization of medication-related information systems and technologies. Throughout her career, Pawlicki has demonstrated an enduring talent to identify innovative approaches and solutions to business challenges, create strong relationships, and leverage strategic collaborations in pursuit of success.
"We are extremely fortunate to have added such a high caliber hospital and pharmacy executive to ASHP and our senior leadership team," said ASHP CEO Paul W. Abramowitz, Pharm.D., Sc.D. (Hon.), FASHP. "This new role calls for a highly seasoned professional who has a deep understanding and practical experience in the increasingly complex demands on pharmacy departments in hospitals and health systems. Kathy exceeds those expectations. Her professional expertise and many years of volunteer leadership experience at the state and national level make her uniquely qualified to excel in this role and ensure that ASHP continues to meet the evolving needs of our members across the continuum of care."
In her new role, Pawlicki will help ASHP build on its reputation as a provider of world-class products and services that delivers value to pharmacy professionals at all levels and in all practice settings. She will serve as the face of the organization's business development enterprise, strengthening relationships with pharmacy leaders from across the country to inform ASHP's business planning and product development strategy. Pawlicki will provide leadership and expertise in collaboration with ASHP colleagues to identify and deliver programs and services that support the advancement of pharmacy practice and optimal patient care.
Pawlicki earned a B.S. from Ferris State College of Pharmacy and completed an ASHP-accredited residency at Providence Hospital in Southfield, Michigan, after which she earned her M.S. from Wayne State College of Pharmacy. In addition to her recent tenure as ASHP's President, Pawlicki has held numerous other appointed and elected leadership positions within ASHP and in her home state of Michigan, highlighted by service on the ASHP Foundation Board of Directors (2020 – 2021), the Michigan Board of Pharmacy (2017 – 2021), and as the President of the Michigan Society of Health-System Pharmacists (2002 – 2003).
Pawlicki will begin her new role at ASHP on Sept. 13, 2021.
About ASHP
ASHP is the collective voice of pharmacists who serve as patient care providers in hospitals, health systems, ambulatory clinics, and other healthcare settings spanning the full spectrum of medication use. The organization's 58,000 members include pharmacists, student pharmacists, and pharmacy technicians. For 79 years, ASHP has been at the forefront of efforts to improve medication use and enhance patient safety. For more information about the wide array of ASHP activities and the many ways in which pharmacists advance healthcare, visit ASHP's website, ashp.org, or its consumer website, SafeMedication.com.
Posted September 1, 2021