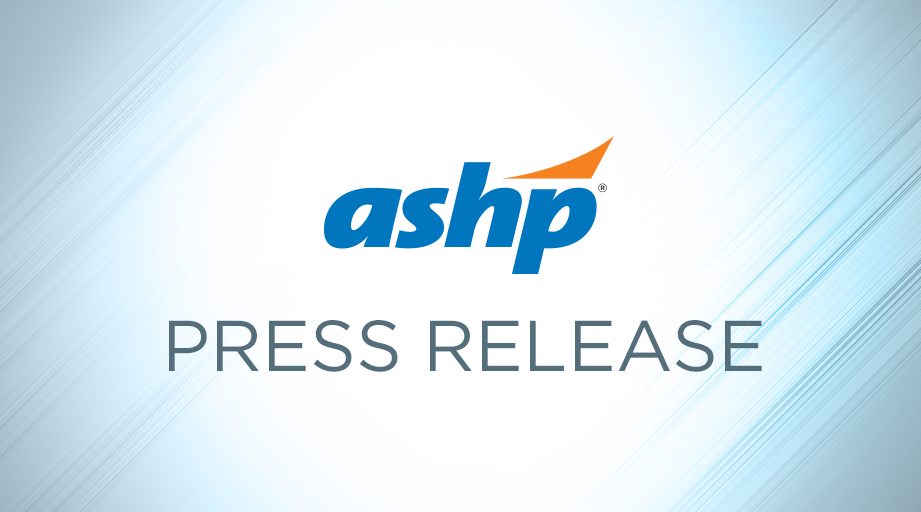 ASHP announced today that Tony Chiles has joined the organization as Chief Information Officer and Vice President, Office of Information Technology (IT). Chiles will lead ASHP's IT enterprise, providing the strategic vision for developing, implementing, and maintaining solutions that support ASHP's mission and vision and translate ASHP's high-level strategic priorities into actionable technologies and digital strategies.
Chiles brings 15 years of executive IT leadership to ASHP, most recently serving as Vice President, Cloud & Cybersecurity at CGI Federal in Fairfax, Virginia, a large government contractor supporting federal agencies around the globe with mission-critical technology solutions. He previously held leadership roles at the American Diabetes Association, the U.S. Patent and Trademark Office, and AOL, Inc.
"We are pleased to welcome Tony to ASHP and our senior leadership team," said ASHP CEO Paul W. Abramowitz, Pharm.D., Sc.D. (Hon.), FASHP. "ASHP's technology infrastructure is the backbone of our organization. Tony's deep experience with IT strategy, cybersecurity, data strategy, and digital transformation will help optimize the delivery of our world-class products, programs, and services and ensure that ASHP can continue to support our 58,000 members at the highest levels."
In his new role at ASHP, Chiles will provide leadership, hands-on management, and strategic direction for all IT-related areas, including infrastructure and data architecture, application development and support, and disaster recovery/business resumption.
Chiles earned a Bachelor of Science in Computer Science from the University of Maryland and holds a Patent Award, Lead Inventor, on a technique for automatically updating software stored on a client computer in a networked client-server environment.
Chiles will begin his new role at ASHP on Sept. 13, 2021.
About ASHP
ASHP is the collective voice of pharmacists who serve as patient care providers in hospitals, health systems, ambulatory clinics, and other healthcare settings spanning the full spectrum of medication use. The organization's 58,000 members include pharmacists, student pharmacists, and pharmacy technicians. For 79 years, ASHP has been at the forefront of efforts to improve medication use and enhance patient safety. For more information about the wide array of ASHP activities and the many ways in which pharmacists advance healthcare, visit ASHP's website, ashp.org, or its consumer website, SafeMedication.com.
Posted September 1, 2021