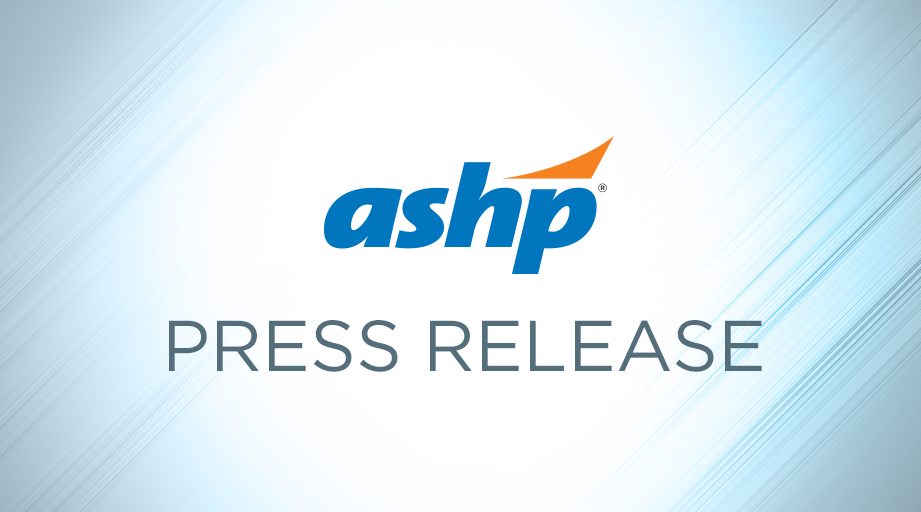 Pandemic-Related Challenges Spur New Approaches to Training, Care Delivery
The ASHP (American Society of Health-System Pharmacists) announced today 4,988 individuals matched with 2,430 pharmacy residency programs across the country in Phase I of ASHP's 2022 Pharmacy Residency Match.
The Phase I results include 595 early commits postgraduate year 1 (PGY1) residents who accept a PGY2 position at their current program. With 5,782 residency positions in the Match, 794 positions are available to be filled in Phase II.
"ASHP congratulates all of the student pharmacists and residents who matched with pharmacy residencies this year," said Janet A. Silvester, PharmD, MBA, FASHP, vice president, ASHP Accreditation Services Office. "The decision to pursue a residency demonstrates a deep commitment to advancing the quality of patient care by acquiring the necessary skills to take on the role of medication expert on the patient care team."
The Match continued its steady growth in the number of available residency positions. Since 2017, residency positions have increased by 1,196, or 26%. Specifically, PGY2 programs in palliative care/pain management grew by 107%, emergency medicine grew by 69%, and ambulatory care grew by 57%. Additionally, PGY1 community-based programs grew by 31%.
The rapidly changing patient care environment and resource constraints brought on by the COVID-19 pandemic caused many residency programs to adjust their approach to recruiting and training residents. In addition to conducting remote interviews, programs restructured their learning experiences to include virtual training and care delivery models.
"Pharmacy residency programs have really met the moment and shown tremendous resilience during this challenging period," said Silvester. "Their ability to be nimble and quickly adapt their procedures to meet the needs of patients and learners is a testament to the sustainability of these critically important training programs."
ASHP conducts the Match in two phases. The deadline to register to participate in Phase II of the Match is March 21, 2022. The informal post-match scramble will be held following Phase II of the Match to ensure that individuals have as many chances as possible to connect with a residency program.
ASHP provides several resources with guidance on navigating the Match process, including advice for Phase II of the Match, interview tips, and more. National Matching Services Inc., which administers and conducts the Match, provides an overview of the 2022 ASHP Residency Match process.
About ASHP
ASHP is the collective voice of pharmacists who serve as patient care providers in hospitals, health systems, ambulatory clinics, and other healthcare settings spanning the full spectrum of medication use. The organization's more than 60,000 members include pharmacists, student pharmacists, and pharmacy technicians. For 80 years, ASHP has been at the forefront of efforts to improve medication use and enhance patient safety. For more information about the wide array of ASHP activities and the many ways in which pharmacists advance healthcare, visit ASHP's website, ashp.org, or its consumer website, SafeMedication.com.
Posted March 16, 2022