 Julie Lanza knows firsthand about the nationwide shortage of pharmacy technicians.
"I am short almost 13 full-time technicians," said Lanza, the pharmacy technician and student manager for Beth Israel Deaconess Medical Center (BIDMC) in Boston, Massachusetts.
Lanza, a certified pharmacy technician, started her career at BIDMC 23 years ago. She has held her current leadership position since 2018, overseeing 65 certified pharmacy technicians and 25–30 student pharmacists who are onsite for rotations.
Lanza said the medical center used to average about 2–3 open technician positions, a vacancy level that's manageable by authorizing overtime to fill the gaps. But today's staffing shortfall exceeds anything she's ever seen.
BIDMC's experience mirrors findings from recent ASHP surveys on the national pharmacy technician shortage. Technicians and health-system pharmacy administrators were surveyed separately. A majority of administrators who responded to their survey reported turnover rates of at least 21% last year, and almost 10% said they had lost at least 41% of their technicians.
Lanza said her technician turnover rate was 17.19% during the October 2020–21 fiscal year. She said turnover has fallen to 1.09% since November, but the shortage persists.
"I don't have a lot of technicians leaving — I just can't find any," she said.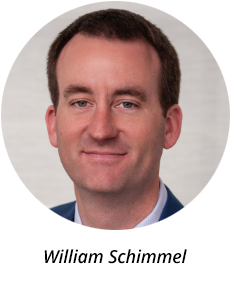 William Schimmel, executive director and chief executive officer of the Pharmacy Technician Certification Board (PTCB), said the vacancy and turnover data likely reflect disruptions related to the COVID-19 pandemic.
"ASHP conducted a survey similar to this in 2019. And at the time, the vacancy rate was in the 6% [range], as reported by pharmacy administrators," Schimmel recalled. "Now we're looking at more than three times that number."
PTCB partnered with ASHP on the survey of technicians that was conducted alongside the pharmacy administrator survey. Overall, the more than 5,000 technicians who responded reported solid job satisfaction, and more than half said they worked because they wanted to help patients. Respondents also indicated that a positive relationship with supervising pharmacists contributes to job satisfaction.
But the technicians also expressed frustration with growing workloads and inadequate staffing.
"Not only are there fewer people to do the work, but there's also more work," Schimmel explained. He said the problem affects all practice settings but seems more common in community pharmacies.
Lanza said regulations that Massachusetts enacted during the pandemic, such as authorizing pharmacy technicians to administer COVID-19 vaccines, have brought technicians face-to-face with patients, often for the first time.
"They're getting more and more involved, and our intention is to make them do more," Lanza said. She said technicians have demonstrated the value of their contributions to the healthcare team, but the added responsibilities usually bring no additional pay.
Technicians who participated in the recent survey cited inadequate pay as the most common reason to consider leaving their job. And about three-quarters of the technicians agreed that higher pay is the most important factor in retaining technicians.
Lanza said compensation "has been an issue for pharmacy technicians nationwide forever."
Schimmel said some employers report using retention bonuses to boost technicians' compensation. He said that may help in the short term, but he recommended employers develop meaningful career ladders for technicians as a more durable solution to the shortage.
"It's the idea that there's going to be something for you there, and you can be recognized for the skills and knowledge that you've gained," Schimmel said.
BIDMC recognized some of Lanza's technicians' efforts this year with a pay boost, thanks to a revised career ladder that created a tier for pharmacy technicians who are responsible for peer training.
"With these massive shortages and turnover, one of the biggest weaknesses that we have in our medical center is training," Lanza noted.
Lanza said one of the traditional pipelines for hiring pharmacy technicians vanished during the pandemic as local community colleges suspended their technician training programs because of insufficient enrollment. She said BIDMC serves as an externship site for the technician-trainees and has always hired some of the programs' graduates.
Lanza worried that people aren't entering the pharmacy technician field because they don't realize they can chart a satisfying career as a technician. She said lingering perceptions that a pharmacy technician is "a glorified delivery person or a cashier" are outdated and don't reflect how the field has changed along with the nation's healthcare landscape.
Lanza's own career has spanned traditional entry-level technician tasks, sterile and nonsterile product preparation, regulatory work, and leadership positions. She also represents pharmacy technicians on the Massachusetts Board of Registration in Pharmacy, serving as secretary in 2019. She was elected president of the board for 2021 and was the first pharmacy technician in the state to hold that position.
Lanza initially studied to be a pharmacist. After finding that she disliked clinical work, she switched to a pharmaceutical science program, earned her bachelor's degree, and launched her career as a technician.
"There wasn't anything else I really wanted to do," she said. And she urged other technicians who find their work rewarding to speak up and attract others to the field.
"It's up to us to promote our own career," she said.
PTCB has long supported advancement within the pharmacy technician field. In addition to conferring the certified pharmacy technician (CPhT) credential, PTCB offers certificate programs in specialties like medication therapy management, point-of-care testing, and vaccine administration. PTCB also offers a separate credential for advanced pharmacy technicians (CPhT-Adv).
Schimmel said several thousand pharmacy technicians earned one or more specialty credentials during the pandemic, and more than 700 obtained the CPhT-Adv credential. About 80% of certified technicians renewed their CPhT credential during the pandemic.
"That's despite a lot of employers and state boards of pharmacy not really incentivizing" the certification credential, Schimmel added.
He said PTCB recognizes that technicians, like much of the healthcare workforce, have become exhausted by demands made on them in recent years. But he urged technicians to get more involved in their field as a way to stay connected to their careers and improve their well-being.
He also emphasized that pharmacy technicians are the backbone of pharmacy operations.
"They know how that pharmacy runs," Schimmel said. "They're just really good at inventory, supply chain, drug diversion, billing and reimbursement. ... These are really important things, and technicians can do them."
ASHP Chief Executive Officer Paul W. Abramowitz, in his April 19 blog post, affirmed his commitment to supporting the pharmacy technician workforce and advancing technicians' careers. The blog post also highlights ASHP's resources for technicians and offers insights from the recent national surveys.
As part of these efforts, ASHP will soon launch PharmTech Ready, an off-the-shelf solution for the didactic component of technician training programs that aligns with standards from ASHP and the Accreditation Council for Pharmacy Education. The materials are applicable to a variety of healthcare settings and methods of delivery for technician training programs.
ASHP's survey of pharmacy administrators indicated that 38% of health systems are implementing internal pharmacy technician training programs to support technicians' professional development. In his blog post, Abramowitz noted ASHP's "robust history of facilitating the preparation of the pharmacy workforce and advancing the creation of a well-defined professional career path for pharmacy technicians."
"It is a priority for ASHP to lead the profession in these efforts," he stated.
Posted May 2, 2022