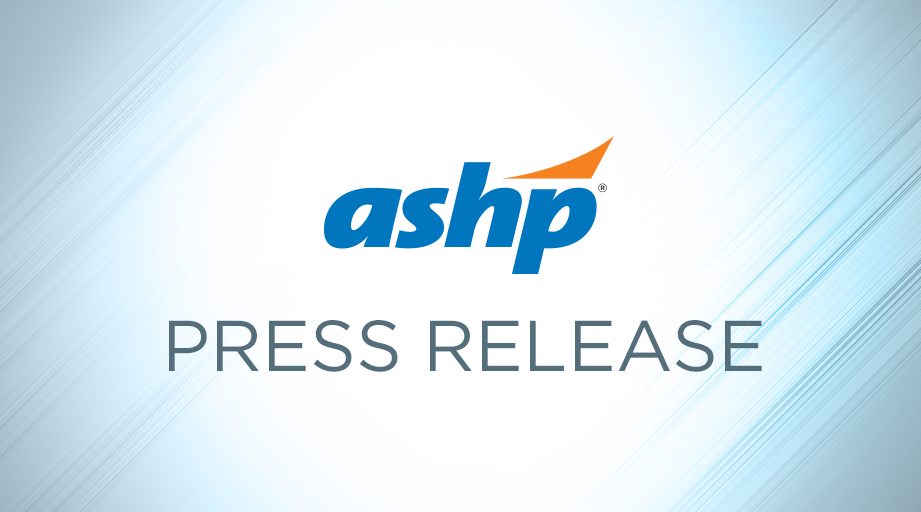 PharmTech Ready to Help Healthcare Organizations Train and Support Essential Pharmacy Staff
Today, ASHP (American Society of Health-System Pharmacists) announced the launch of PharmTech ReadySM, a resource to help bridge the professional development and training gaps that are among the drivers of the current nationwide shortage of pharmacy technicians.
PharmTech Ready provides healthcare organizations with tools to develop internal training programs to strengthen their ability to recruit, retain, and advance the pharmacy technician workforce. The program aligns with the didactic learning requirements of the ASHP/Accreditation Council for Pharmacy Education (ACPE) Model Curriculum. Users can adapt the training program to a variety of settings and methods of delivery for technician training programs. The program features over 160 hours of entry- and advanced-level content on more than 70 topics and includes supplemental materials that will allow healthcare organizations to leverage their sites for experiential training.
A recent ASHP survey found that a majority of hospital and health-system pharmacy administrators reported turnover rates of at least 21-30% in 2021, and nearly 1 in 10 had lost 41% or more of their pharmacy technicians. The survey also showed that a growing number of health systems are responding to technician requests for professional development by implementing internal technician training programs.
"The growing shortage of pharmacy technicians poses a significant challenge to achieving optimal medication outcomes and protecting patient safety," said ASHP Chief Executive Officer Paul W. Abramowitz, PharmD, ScD (Hon), FASHP. "PharmTech Ready draws on ASHP's extensive experience in developing education and practice resources for the pharmacy workforce and will help technicians build the skills needed to fulfill their essential role on the healthcare team."
PharmTech Ready includes access to a range of exclusive ASHP continuing education, tools, and other resources to bolster pharmacy technicians professional development and support their career advancement as critical members of the healthcare team.
For more information about PharmTech Ready, visit ashp.org/pharmtech-ready.
About ASHP
ASHP is the collective voice of pharmacists who serve as patient care providers in hospitals, health systems, ambulatory clinics, and other healthcare settings spanning the full spectrum of medication use. The organization's more than 60,000 members include pharmacists, student pharmacists, and pharmacy technicians. For 80 years, ASHP has been at the forefront of efforts to improve medication use and enhance patient safety. For more information about the wide array of ASHP activities and the many ways in which pharmacists advance healthcare, visit ASHP's website, ashp.org, or its consumer website, SafeMedication.com.
Posted May 3, 2022