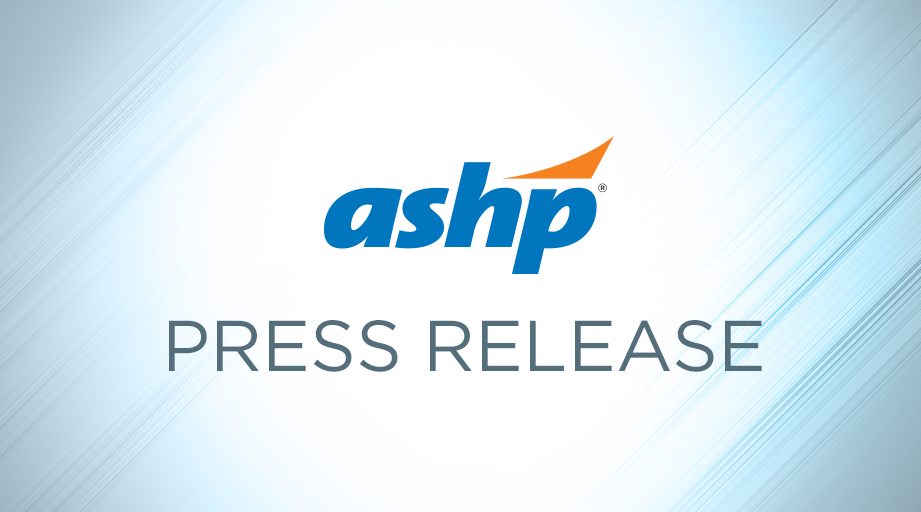 National survey of pharmacy leaders shows progress towards practice advancement goals
Experiencing pharmacy workforce shortages that mirror healthcare workforce challenges nationwide, hospitals and health systems have been increasing their efforts to measure, prevent, and mitigate burnout among pharmacy staff, according to a national survey by ASHP (American Society of Health-System Pharmacists).
For its annual report, ASHP National Survey of Pharmacy Practice in Hospital Settings, ASHP polled 1,498 pharmacy leaders from all hospital sizes, regions, and ownership types about their experience with workforce issues, progress towards pharmacy practice advancement goals, and workforce burnout.
According to the survey, nearly 84% of hospitals are working to prevent and mitigate burnout, showing increased support for individual wellness and resilience practices and growth in commitment to connecting workers to employee assistance programs. The survey also found hospitals and health systems are putting more emphasis on measuring aspects of burnout syndrome, with 34% measuring this condition compared to just 23% in 2018.
"Pharmacy leaders continue to recognize the importance of ensuring that all members of the pharmacy team are fully supported through wellness and resilience practices," said ASHP Chief Executive Officer Paul W. Abramowitz, PharmD, ScD (Hon), FASHP. "Assuring the health, well-being, and resiliency of the pharmacy workforce helps protect them and the patients they serve each day in hospitals and health systems across the country."
To fully address workforce burnout issues, ASHP is working with the Department of Health and Human Services' Health Resources and Services Administration on a program to train ambassadors to promote well-being within the pharmacy workforce. The program taps ASHP's curriculum that supports resilience for health-system ambassadors and applies systems-based and human-centered design principles to create a culture of well-being.
An earlier study by ASHP and The Ohio State University surveyed over 10,000 pharmacists and from 665 respondents found those who felt supported in their wellness at their workplace were less likely to report stress and burnout, and they were less likely to make mistakes that could impact patients. The survey found that workplace support and healthy lifestyle behaviors, such as getting adequate sleep, exercise, and healthy eating, can help ensure better mental and physical wellness.
The 2022 National Survey focused on workforce and staffing issues to raise ongoing challenges and shed light on how health systems are addressing staffing difficulties. More than 60% of hospitals reported shortages of frontline pharmacists, 74% reported shortages of entry-level pharmacy technicians, and 57% reported shortages of candidates for roles at the manager level. Hospitals were better positioned for clinical coordinator and clinical specialist positions, with more than half of hospitals reporting they had a good balance of candidates for these roles.
The survey also reflected some progress on ASHP Practice Advancement Initiative 2030 goals aimed at advancing pharmacy practice through the next decade. Pharmacists reported progress in leveraging and utilizing technology to optimize pharmacist provision of care, improving the integration of pharmacists into healthcare teams, and in promoting advanced pharmacy technician activities.
The survey report, ASHP National Survey of Pharmacy Practice in Hospital Settings: Workforce — 2022, is published online ahead of print and will appear in print in the June 15 edition of AJHP.
About ASHP
ASHP is the largest association of pharmacy professionals in the United States, representing 60,000 pharmacists, student pharmacists, and pharmacy technicians in all patient care settings, including hospitals, ambulatory clinics, and health-system community pharmacies. For over 80 years, ASHP has championed innovation in pharmacy practice, advanced education, and professional development, and served as a steadfast advocate for members and patients. In addition, ASHP is the accrediting body for pharmacy residency and technician training programs and provides comprehensive resources to support pharmacy professionals through every stage of their careers. For more information, visit ashp.org and ASHP's consumer website, SafeMedication.com.
Posted April 18, 2023