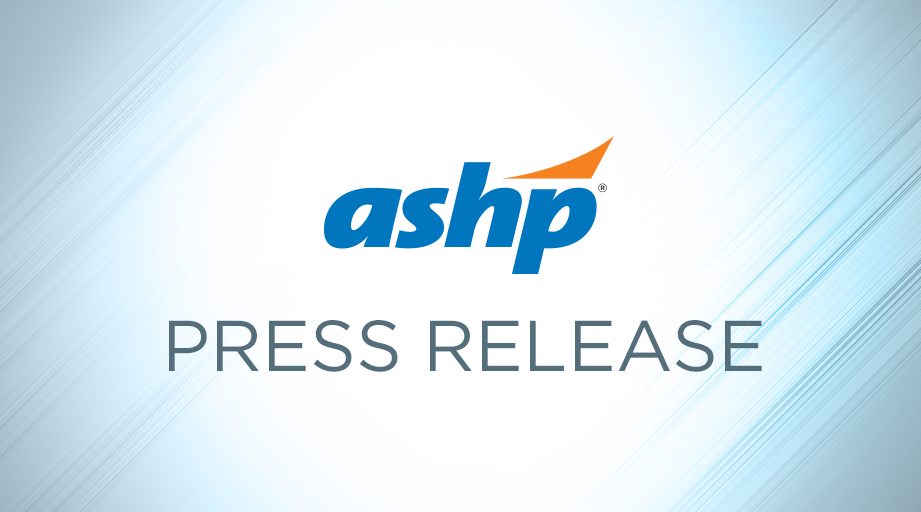 The Pharmacy Technician Society to advocate for, advance, and support technicians across all practice settings
Today, ASHP (American Society of Health-System Pharmacists) announced the creation of The Pharmacy Technician Society™ (TPTS), a national membership organization exclusively dedicated to further elevating pharmacy technician roles in patient care and recognizing their important contributions to healthcare.
Led by and comprised of pharmacy technicians, The Pharmacy Technician Society will provide critical advocacy and advancement opportunities for the pharmacy technician workforce in all patient care settings and offer a range of services, including robust education, professional development, networking, publications, and guidelines for the practice of pharmacy technicians.
"Pharmacy technicians play an absolutely critical role in our pharmacy workforce and are vital to achieving optimal medication outcomes and patient care," said ASHP Chief Executive Officer Paul W. Abramowitz, PharmD, ScD (Hon), FASHP. "ASHP's new organization, The Pharmacy Technician Society, will have a major impact on current and aspiring pharmacy technicians who perform important patient care roles across the continuum of care. ASHP is proud to draw on our extensive experience in leading education, practice resources, and advancements for the pharmacy workforce and offer a new home solely dedicated to empowering pharmacy technicians and their career advancement as part of the healthcare team."
The U.S. Bureau of Labor and Statistics projects that employment of pharmacy technicians will grow 5% from 2021 to 2023, with more opportunities expected for technicians to expand their roles as increased demand for healthcare services continues. Despite a positive job outlook, recent surveys have highlighted technician workforce challenges, including 74% of hospitals reporting shortages of entry-level pharmacy technicians, according to the 2022 ASHP National Survey of Pharmacy Practice in Hospital Settings.
The creation of The Pharmacy Technician Society will build off of ASHP's longstanding commitment to pharmacy technicians and further address these critical workforce challenges.
The ASHP Pharmacy Technician Forum, launched in 2018, created the foundation for the formation of The Pharmacy Technician Society. ASHP is committed to supporting The Pharmacy Technician Society as the home for pharmacy technicians. Activities of the Pharmacy Technician Forum will be transitioned to The Pharmacy Technician Society over time, and pharmacy technician members will automatically receive dual membership to both ASHP and The Pharmacy Technician Society.
The new organization will make meaningful contributions to the pharmacy profession by supporting advancements in technicians' careers, expansion of technician knowledge and skills, and the provision of advocacy and leadership for the technician workforce.
ASHP will be launching the organization later this year. For more information, visit ashp.org/pharmacy-technicians.
About ASHP
ASHP is the largest association of pharmacy professionals in the United States, representing 60,000 pharmacists, student pharmacists, and pharmacy technicians in all patient care settings, including hospitals, ambulatory clinics, and health-system community pharmacies. For over 80 years, ASHP has championed innovation in pharmacy practice, advanced education and professional development, and served as a steadfast advocate for members and patients. In addition, ASHP is the accrediting body for pharmacy residency and technician training programs and provides comprehensive resources to support pharmacy professionals through every stage of their careers. For more information, visit ashp.org and ASHP's consumer website, SafeMedication.com.
Posted May 17, 2023