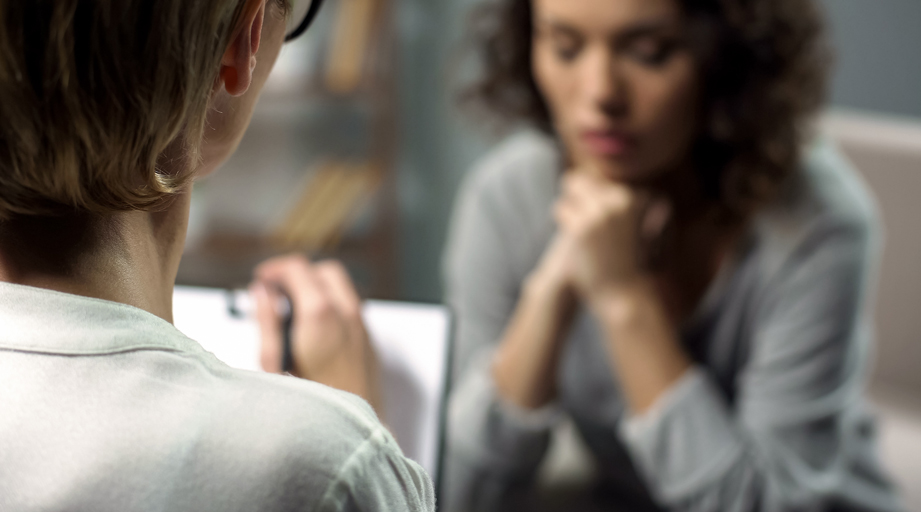 After her older brother died of a heroin overdose, Haley Pals knew she wanted to help people struggling with substance use disorders. Now she can do that as a clinical pharmacist practitioner with the Veterans Health Administration.
Pals, who works at the Tomah VA Medical Center in Wisconsin, sees patients who have opioid use disorder (OUD) and oversees their treatment plans, which may include buprenorphine, a medication shown to reduce cravings and withdrawal symptoms.
Until this year, however, there was one critical step she could not take: Writing the prescriptions.
Pals and other pharmacists were ineligible to receive a federal X-waiver to allow them to prescribe medications for OUD. Even though she could prescribe controlled substances for pain, Pals had to get one of two psychiatrists — both of whom work remotely — to sign the buprenorphine prescriptions.
That extra step often led to confusion and delays for veterans, some of whom live in rural areas that are well over an hour's drive from her clinic. "I felt so bad having to come up with a contingency every time," said Pals.
But Congress last year eliminated the X-waiver requirement as part of the Mainstreaming Addiction Treatment (MAT) Act, which aims to combat the opioid epidemic by increasing access to treatment. So, in January, Pals wrote her first prescription for buprenorphine for a patient with OUD – the start of what she says has become a more seamless and predictable process for veterans.
For most of the nation's pharmacists, significant hurdles remain at the state level before they can begin prescribing medications for opioid use disorder (MOUD). Even though the federal restriction is gone, only 10 states allow pharmacists to initiate such treatments. ASHP earlier this year released model state legislation to allow pharmacists to prescribe MOUD.
"The model legislation provides a playbook that states can follow to use pharmacists to expand MOUD access," said Tom Kraus, ASHP's vice president of government relations.
The Department of Veterans Affairs (VA) system provides a window into how pharmacist prescribing for OUD could work. The VA's clinical pharmacist practitioners (CPPs) who have licensure in states that allow controlled substance prescribing for pharmacists were ready to go once the X-waiver was eliminated.
Nearly 150 CPPs with the VA are registered with the Drug Enforcement Administration (DEA) to prescribe controlled substances at 52 VA facilities across 30 states. About 60% of these CPPs practice in mental health and 37% in pain management, according to the VA.
So far this year, nearly 50 CPPs across almost 30 facilities have prescribed buprenorphine products for OUD for 450 Veterans, said Terri Jorgenson, one of the VA's national program managers for clinical pharmacy practice integration and model advancement.
The stakes could not be higher for these patients. Of the 6 million veterans who receive VA primary care services, an estimated 500,000 have a substance use disorder diagnosis, putting them at higher rates of suicide, according to the VA. Veterans with OUD are consistently at the highest risk.
"We know OUD treatment saves lives and access to care is limited," said Jorgenson.
In anticipation of the removal of the X-waiver, she and her team members hosted clinical training for OUD care in the summer of 2020. More than 250 CPPs attended the sessions, which included 24-hour X-waiver training as a pre-requisite. Even more CPPs have used the training materials since then.
VA CPPs providing this care "are highly trained medication experts and passionate about providing the best health care for the nation's veterans," said Jorgenson. With the elimination of the X-waiver, she said, the VA's CPPs "have become a critical part of the solution to improve access to this lifesaving treatment for veterans."
"Quite literally, we are saving lives," said Eric Gibbs, a DEA-registered CPP who works at a VA clinic in Franklin, North Carolina.
Gibbs, who specializes in SUD and pain management, has had his DEA registration since 2018. Though he said he partnered well with other providers who could write the prescriptions for OUD, the efficiency with which veterans can begin treatment has improved now that he can write the prescriptions himself.
Gibbs recently oversaw, for the first time, a patient's injection of extended-release buprenorphine at a rural clinic. The monthly subcutaneous injections are options for higher-risk patients who struggle with taking their oral tablets, he said.
The VA began offering the injections at its Asheville, North Carolina, facility in 2018, but some rural patients needed to travel more than an hour to get there and could not take time off work. The new project required extensive coordination with hospital leaders and the nursing team and depended on pharmacists' expertise with storage and delivery.
Gibbs coordinated the logistics and wrote the prescription for the patient. "It was great because everybody was willing to get on board," he said.
Michelle Colvard is a CPP who did a psychiatric residency and now works at the VA's addiction specialty clinic in Nashville, Tennessee. Once the X-waiver was removed, Colvard could see new OUD patients without having to wait for her physician partner, who previously had to see all patients at least once. There were times that walk-in patients, clearly struggling, had to wait for the physician to become available.
"That's taken away a lot of frustration," said Colvard. "I feel confident scheduling new patients with a documented diagnosis of OUD and not having to worry about if [the physician] is available."
The shortage of medical providers willing to treat OUD drove the passage of the MAT Act, legislation that was a priority for ASHP.
"Our training is focused on the medication, how it works, how to dose it," said Colvard. "I've definitely seen we've been able to get care to people quicker."
Audrey Abelleira, a CPP trained in pain management, works at a VA clinical resource hub outside New Haven, Connecticut. About a quarter of the patients she treats for pain also have OUD, she said.
Abelleira said CPPs are often the ones educating other providers about buprenorphine. Many providers did not learn about it in medical school and are hesitant to prescribe, despite research showing the drug's safety.
Even more importantly, she said, the fact that she can now prescribe the medications helps destigmatize the disorder itself. That stigma has long been a barrier to patients seeking treatment. "They're trusting you with something so important," she said.
Posted July 31, 2023