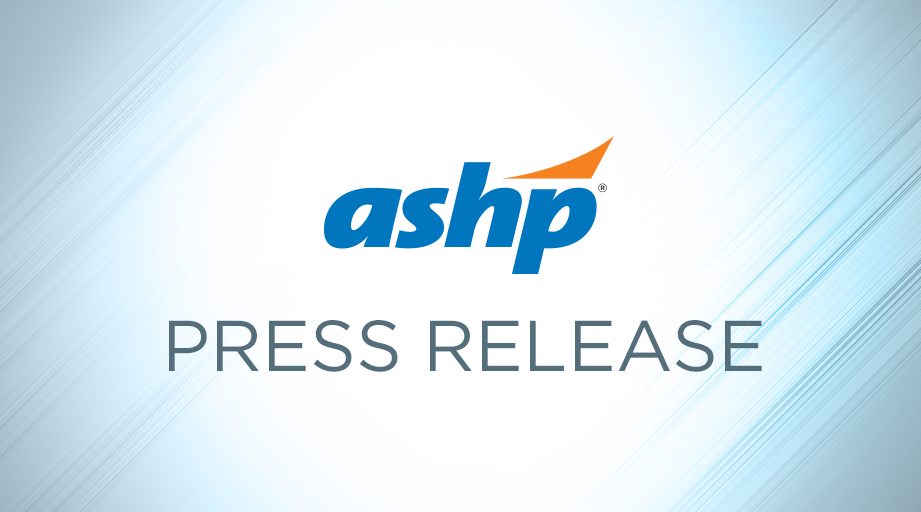 ASHP is the recipient of an ASAE 2023 Gold Circle Award in the podcast category for its podcast channel ASHPOfficial. The Gold Circle Awards competition is the premier association marketing, membership, and communications award that recognizes excellence, innovation, and achievement in association/nonprofit marketing, membership, and communications programs. This year's competition received more than 150 applications across 16 categories, including convention/meeting campaigns, member retention campaigns, print magazines, and video.
Launched in October 2019, ASHPOfficial supports the needs of ASHP's expansive membership with branded episodes on a wide array of topics, including leadership, diversity, equity and inclusion, clinical and practice issues, wellbeing and resilience, advocacy, and personal and practice advancement.
ASHPOfficial began publishing daily episodes in March 2020 to provide consistent information and coverage of pharmacists' efforts during the COVID-19 pandemic. These episodes provided a near real-time update of first-hand accounts and experiences managing health systems and patient care. Today, the channel releases five podcasts weekly across 20 episode brands, with selected episodes offering continuing education credit for pharmacists. The podcasts average 39,000 monthly downloads, with more than one million total downloads. ASHPOfficial's reach extends to more than 190 countries and consistently ranks among the top 200 shows in Apple Podcast's medicine category.
"The ASHPOfficial podcast is one of many examples of ASHP's deep commitment to providing resources and information pharmacy professionals need to ensure patients achieve optimal outcomes from their medications," said ASHP Chief Marketing Officer Lois A. Witkop, MBA. "I am proud of the creativity, dedication and excellence of the ASHP team and volunteers who have contributed to the success of the ASHPOfficial Podcast, and we are grateful to ASAE for this recognition."
Entries for the Gold Circle Awards competition are judged consistently in each category based on criteria established by the ASAE Gold Circle Award Committee for excellence in association marketing, membership, and communications programs.
"I am thrilled to extend my congratulations to the winners of the 2023 ASAE Gold Circle Awards," said Diana Dabdub, CAE, Director of Admissions & Recruitment Affairs at the American Association of Veterinary Medical Colleges and Chair of the ASAE Gold Circle Awards Committee.
"The Gold Circle Awards recognize and highlight the significant role that marketing, membership, and communications association professionals play in promoting and supporting the growth of associations and their members. This year, the Gold Circle Awards categories have been updated to encourage and promote diversity, equity, inclusion, and accessibility in campaign development. The winning campaigns showcase innovation, collaboration, creativity, and thoughtful incorporation of the diversity, equity, inclusion, and accessibility perspective in their design and implementation."
For more information on other awardees, visit Gold Circle Awards.

About ASHP
ASHP is the largest association of pharmacy professionals in the United States, representing 60,000 pharmacists, student pharmacists, and pharmacy technicians in all patient care settings, including hospitals, ambulatory clinics, and health-system community pharmacies. For over 80 years, ASHP has championed innovation in pharmacy practice, advanced education, and professional development and served as a steadfast advocate for members and patients. In addition, ASHP is the accrediting body for pharmacy residency and technician training programs and provides comprehensive resources to support pharmacy professionals through every stage of their careers. For more information, visit ashp.org and ASHP's consumer website, SafeMedication.com.
About ASAE: The Center for Association Leadership
ASAE is a membership organization of more than 48,000 association executives and industry partners representing 7,400 organizations. Since it was established 100 years ago, its members have and continue to lead, manage, and work in or partner with organizations in more than a dozen association management disciplines, from executive management to finance to technology. With the support of the ASAE Research Foundation, a separate nonprofit entity, ASAE is the premier source of learning, knowledge, and future-oriented research for the association and nonprofit profession and provides resources, education, ideas, and advocacy to enhance the power and performance of the association and nonprofit community. Visit ASAE at asaecenter.org.
Posted June 2, 2023