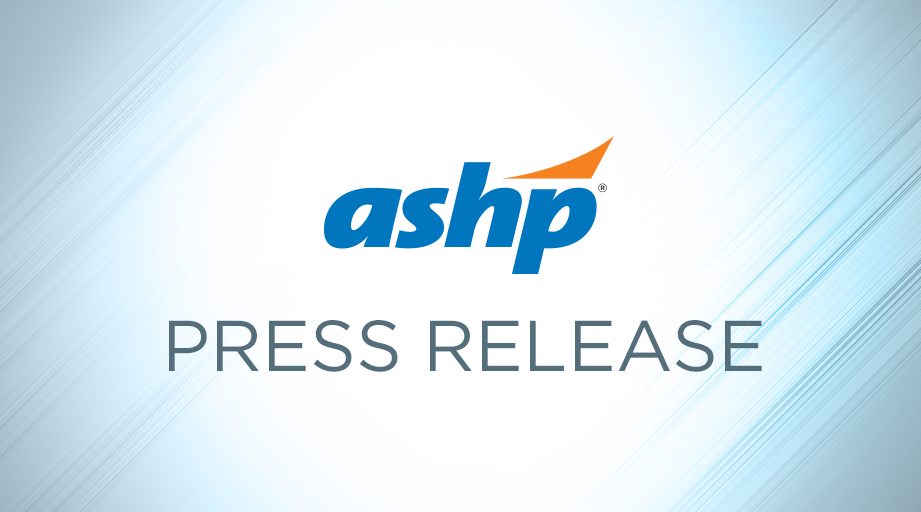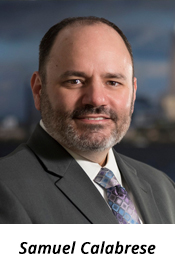 ASHP announced today that Samuel V. Calabrese, BSPharm, MBA, FASHP, CPEL, will join the organization in the role of vice president of the Office of Accreditation Services. Calabrese will oversee all strategic and operational initiatives related to the accreditation of residency and technician training programs and serve as a member of the ASHP senior leadership team.
Calabrese is currently the executive chief pharmacy officer for the Cleveland Clinic Health System in Cleveland, Ohio. Prior to this role, Calabrese held several progressively influential leadership positions within the Cleveland Clinic, including associate chief pharmacy officer/pharmacy administrator, director of inpatient pharmacy services, and pharmacy manager. Throughout his career, Calabrese has demonstrated a talent and passion for leadership development, has given several invited presentations, and serves as the residency program director for Cleveland Clinic's health-system pharmacy administration and leadership residency. Calabrese is a current member of ASHP's Board of Directors, a position he will vacate before joining the ASHP staff this summer.
"We are pleased to welcome Sam Calabrese, a knowledgeable, passionate, and talented leader and pharmacist to ASHP and our senior leadership team," said ASHP CEO Paul W. Abramowitz, PharmD, ScD (Hon), FASHP. "We look forward to Sam's contributions to our collective efforts to serve the evolving needs of our residency and technician programs, membership, and the profession of pharmacy."
The vice president of accreditation services is a critical part of ASHP's senior leadership team and oversees the accreditation processes for pharmacy residency and technician training programs. In addition, this role coordinates the work of ASHP's Commission on Credentialing and Pharmacy Technician Accreditation Commission, which develops and recommends standards for accreditation and administers the accreditation of pharmacy residency programs and pharmacy technician training programs.
Calabrese obtained his pharmacy degree from The Philadelphia College of Pharmacy and Science, his MBA from Cleveland State University, and obtained a certification in executive coaching from The Gestalt Institute of Cleveland. In addition to his current position on the Board of Directors, Calabrese's ASHP service includes serving on the Commission on Affiliate Relations, the Council of Pharmacy Management, and as an ASHP delegate for Ohio. He has been an active member of the Section of Pharmacy Practice Leaders (SPPL), where he chaired the Section Advisory Group for Quality and Compliance and completed terms as director-at-large and chair of the SPPL. He has served as faculty with the ASHP Foundation's Pharmacy Leadership Academy and ASHP's Australia Leadership Boot Camp. He is a past president of both the Cleveland Society of Health-System Pharmacists (CSHP) and the Ohio Society of Health-System Pharmacists (OSHP). He received CSHP's Evlyn Gray Scott Award in 2018 and OSHP's Walter M. Frazier Award in 2020.
Calabrese will begin his new role at ASHP in June 2023. To fill his vacated seat on the ASHP Board of Directors, the Committee on Nominations will slate two candidates to serve the remaining two years of his term as part of the 2023 election cycle.
As Abramowitz welcomed Calabrese to the ASHP team, he also expressed his gratitude to Janet Silvester, who retired from ASHP earlier this month after a decade in the vice president role. "I would be remiss if I did not take this opportunity to thank Janet Silvester for her exceptional leadership of the Accreditation Services Office and her overall contributions to ASHP and our members," he said. "We wish her the very best in her well-earned retirement."
About ASHP
ASHP is the largest association of pharmacy professionals in the United States, representing 60,000 pharmacists, student pharmacists, and pharmacy technicians in all patient care settings, including hospitals, ambulatory clinics, and health-system community pharmacies. For over 80 years, ASHP has championed innovation in pharmacy practice, advanced education and professional development, and served as a steadfast advocate for members and patients. In addition, ASHP is the accrediting body for pharmacy residency and technician training programs and provides comprehensive resources to support pharmacy professionals through every stage of their careers. For more information, visit ashp.org and ASHP's consumer website, SafeMedication.com.
Posted March 10, 2023