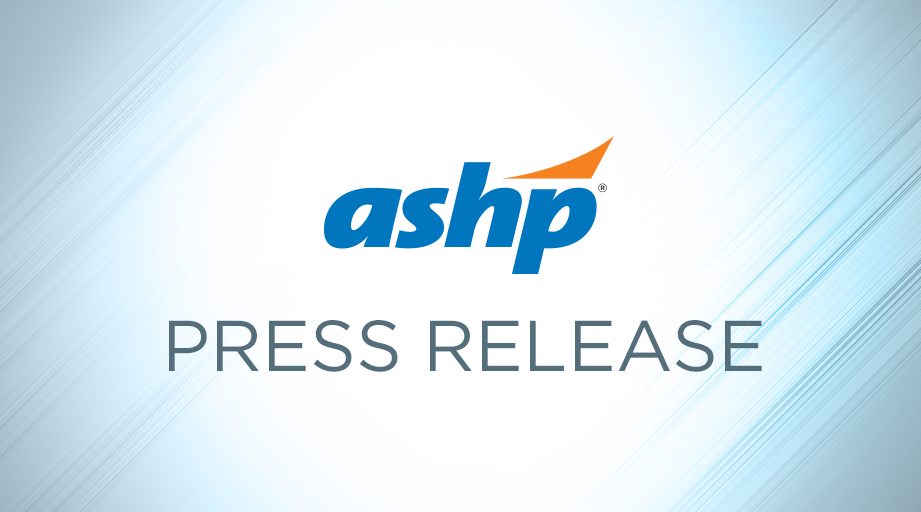 Postgraduate Training Fellowship Focuses on Leadership and Management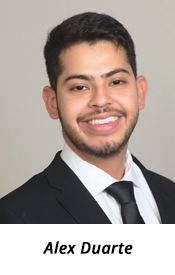 ASHP has selected Alex Duarte and Maria Cho as the 2023-2024 Executive Fellows in Association Leadership and Management. The yearlong fellowship provides the Executive Fellows with hands-on training under the guidance of ASHP executives in all facets of not-for-profit association leadership and management.
Duarte is a postgraduate year 1 (PGY1) community-based pharmacy resident at Yale New Haven Health in New Haven, Connecticut. He received his Doctor of Pharmacy degree from the University of Florida in 2022. He held numerous volunteer leadership positions with the American College of Clinical Pharmacy, Student National Pharmaceutical Association (SNPhA), Organizacion Latina de Estudiantes de Farmacia, and other student organizations.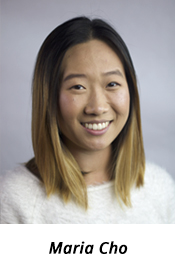 Cho completed a PGY1 pharmacy residency at St. Luke's Medical Center in Milwaukee, Wisconsin in 2021 and worked as an inpatient pharmacist at Waukesha Memorial Hospital in Waukesha, Wisconsin after her residency. She received her Doctor of Pharmacy degree from The Ohio State University College of Pharmacy in 2020. She has served in many volunteer capacities with organizations, including Kappa Psi, Phi Lamda Sigma, and SNPhA.
"We are very fortunate to have Alex and Maria join us as the 2023-2024 ASHP Executive Fellows," said ASHP CEO Paul W. Abramowitz, PharmD, ScD (Hon.), FASHP. "Alex and Maria are extremely passionate about serving members and advancing pharmacy practice, making them a perfect fit for this highly regarded program. The entire ASHP staff team looks forward to mentoring Maria and Alex and helping them to achieve their goals as future leaders."
The ASHP Executive Fellowship in Association Leadership and Management was created in 1968 (known as the ASHP Executive Residency until 2017) for those interested in a career in association management. Graduates of ASHP's training program have served in leadership roles in associations, government, for-profit corporations, academia, philanthropy, and various other sectors.
Housed at the Joseph A. Oddis Global Headquarters of ASHP in Bethesda, Maryland, the program trains pharmacists in the many facets of association management, including executive leadership, strategic planning, member engagement, and many other essential business management functions.
Cho and Duarte will begin the fellowship in July. They will be engaged in various projects and activities throughout the year that will serve as the foundation of their training.
About ASHP
ASHP is the largest association of pharmacy professionals in the United States, representing 60,000 pharmacists, student pharmacists, and pharmacy technicians in all patient care settings, including hospitals, ambulatory clinics, and health-system community pharmacies. For over 80 years, ASHP has championed innovation in pharmacy practice, advanced education and professional development, and served as a steadfast advocate for members and patients. In addition, ASHP is the accrediting body for pharmacy residency and technician training programs, and provides comprehensive resources to support pharmacy professionals through every stage of their careers. For more information, visit ashp.org and ASHP's consumer website, SafeMedication.com.
Posted June 7, 2023